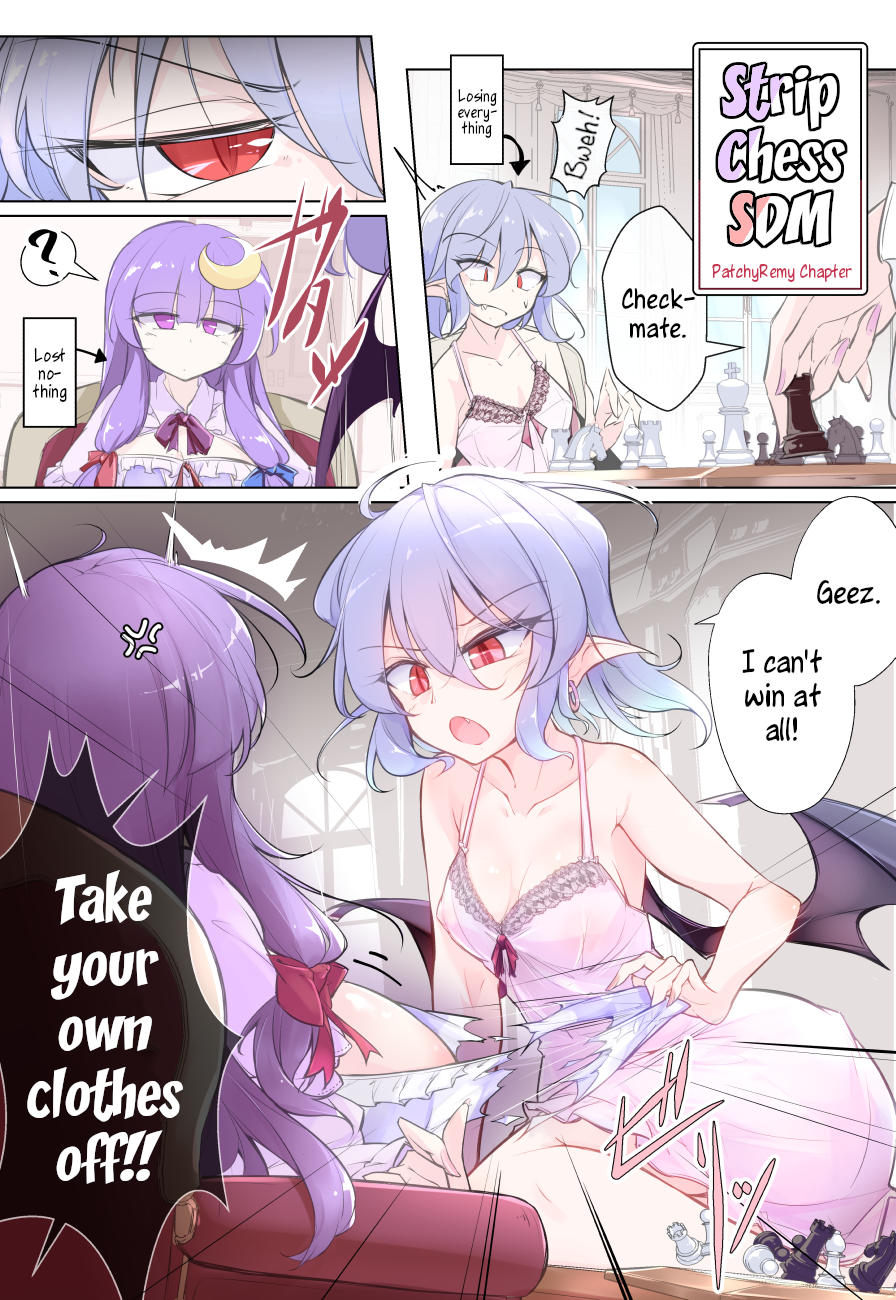 Norainhere Mar 1, 2021 9:29PM
For those who, like me, were wondering why it says "PatchyRemy Chapter", this is apparently a sequel to the author's Strip Chess SDM doujin (which, I'm guessing, didn't have PatchyRemy in it)
GrimEater Mar 2, 2021 12:56AM
New plan, naked chess play

myrrhmidon Mar 2, 2021 1:12AM
I just want Fumitsuki to make a NSFW RemiPatch doujin. I'll keep waiting.

myrrhmidon Mar 2, 2021 1:24AM
For those who, like me, were wondering why it says "PatchyRemy Chapter", this is apparently a sequel to the author's Strip Chess SDM doujin (which, I'm guessing, didn't have PatchyRemy in it)
Having just checked sadpanda for this doujin, I can indeed confirm there is no PatchRemi. So yeah this indeed a sort of mini sequel which feels unfair and only fuels my desire for a full length PatchRemi doujin from this artist.
beccamyoui Mar 2, 2021 4:25AM
thought this was pekomoona-
FilthyFlow Mar 2, 2021 6:56AM
More Fumitsuki stuff should be uploaded onto here. A whole bunch of his stuff was translated on Danbooru (look up the Flex Koa Time 1 and 2 pools, which are a compliation of most of his doujins) but not hard-translated.
kai3 Mar 3, 2021 7:33PM
Remilia is done waiting (and is a sore loser)

Cloy552 Mar 4, 2021 7:27PM
More please.
YayaSamuko Mar 24, 2021 12:31PM
Talk about a sore loser