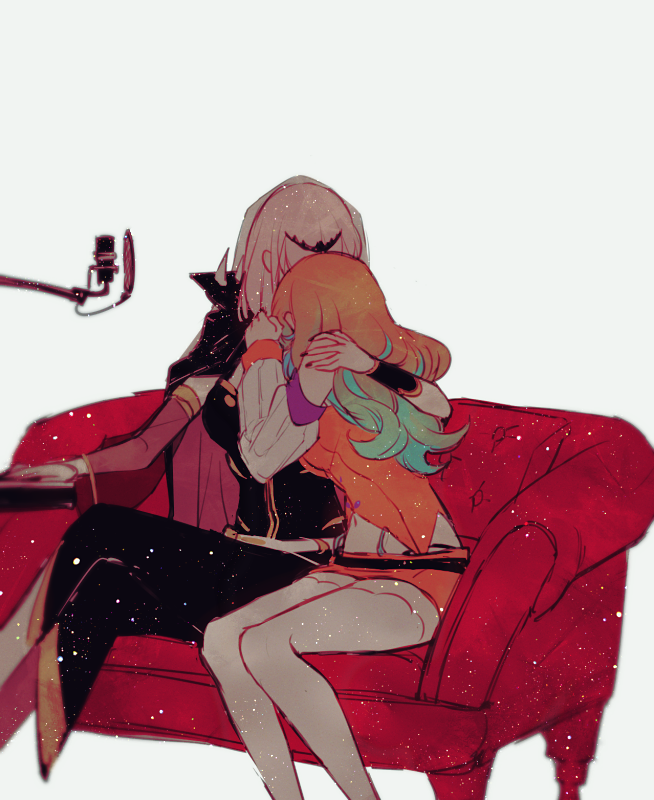 drpepperfan Feb 22, 2021 9:50PM
" It's ok to be sad, we will always be here "

Kuma The Bear Feb 22, 2021 9:55PM
Now and sad again
beccamyoui Feb 22, 2021 10:05PM
time to cry once again

Linterdiction Feb 22, 2021 11:18PM
Ah shit. Big sadness.
Amersion_ Feb 22, 2021 11:33PM
This karaoke stream had me bawling like a fucking baby.

Yurichan300 Feb 22, 2021 11:47PM
Wait...what happened? Show me a source please?
Dark_Tzitzimine Feb 23, 2021 1:37AM
Here you have a compilation of all important moments from last week
And the full Leaving on a Jet Plane song since it gets copyright struck on YT pretty fast

Cojo Feb 23, 2021 3:02AM
This moment was truly out of a musical.
Rye Feb 23, 2021 9:00AM
Canon ?
BlueDsc Feb 23, 2021 12:09PM
Not gonna lie, I cried. When she started singing the song all I could think was "Oh no, Kiara, why would you choose this? There's no way you'll be able to sing this without breaking down"
BV Feb 23, 2021 5:35PM
Bruh, I just finished watching all the links and damn... That last one made me cry... enough for my family to notice in fact.

lar1sss Feb 23, 2021 8:37PM
sad bird sounds :( i hope she can visit calli soon

TheAlmightyUltimus Feb 24, 2021 5:47PM
Oh god the pain
Too soon man, too soon....
I rewatch it sometimes, thinking I won't cry now that I know what's coming
I still cry

Unkn0wn1x Feb 25, 2021 10:30AM
Wait whats the title of the song?
Lilliwyt Feb 25, 2021 10:50AM
Eindxy. Feb 25, 2021 9:05PM
when I heard the news, I thought they broke up and it just made me sad even if my friend clarified the actual situation

Prince_Anime Feb 26, 2021 2:42PM
pain.