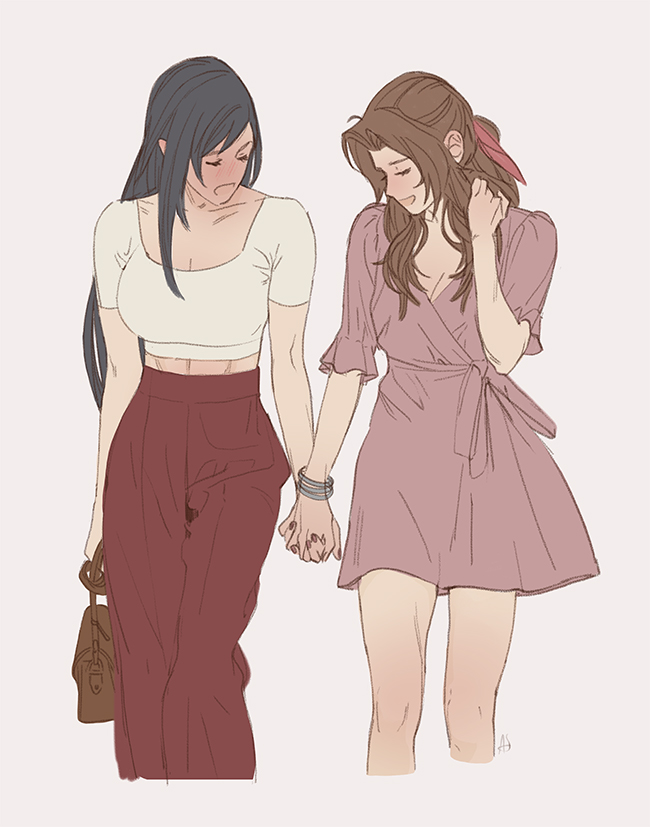 Hot_Soup43 Feb 19, 2021 9:34PM
Lewd

Tamahime Feb 20, 2021 2:10AM
I love the details here - the modern clothes that suggest their game outfits. The little bit of midriff that gives away how buff Tifa is... really A+ work.
Come to think of it, this is probably my first ever ship. Maybe Terra and Celes but my memory is fuzzy at this point on which game I actually played first.
TifalovesAerith Feb 20, 2021 1:10PM
Ah yes, it's great to reminisce about good old memories, little backstory here if anyone is interested, this was our first date at the streets of the ever-lovely Kalm, past midnight if you must know because we kinda want to keep the gang in the dark, for now. Don't think they suspect on us, though.
nio_neka Feb 21, 2021 1:48PM
awwww the first date
kai3 Feb 21, 2021 8:24PM
Handholding