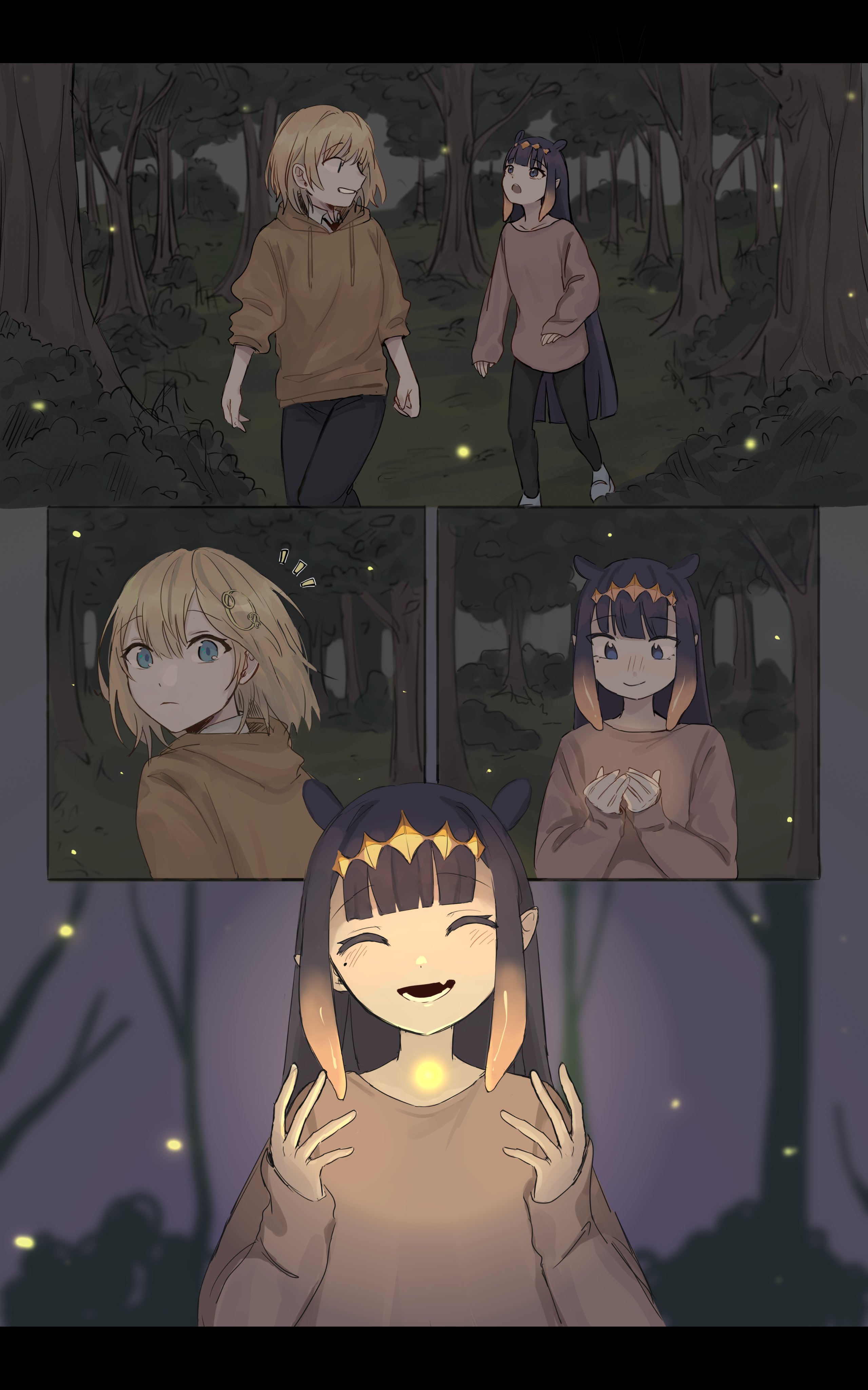 drpepperfan Feb 5, 2021 8:33PM

Beefaroni Feb 5, 2021 8:53PM
I know how this ends
BlueDsc Feb 5, 2021 8:54PM
The "suddenly blush while looking behind you" is one of my favorite things.
beccamyoui Feb 5, 2021 10:33PM
same ame same

Linterdiction Feb 6, 2021 1:32AM
last panel ina looks like she's saying, "woomy!"

Missigno Feb 6, 2021 2:40AM
That smile is so adorable Q.Q
Ri-n Feb 6, 2021 5:38AM
That damn smile..

almighty Feb 6, 2021 9:31AM
the ina smile....
another victim to it huh

Cherryfuju Feb 6, 2021 10:43AM
^ Ina's adorableness is ina-scapable
Amersion_ Feb 7, 2021 12:42AM
Ina is just too goddarn cute
Celine3105 Feb 7, 2021 4:32AM
this is too cute

oceancop1 Feb 7, 2021 11:09AM
iname's serially underrated