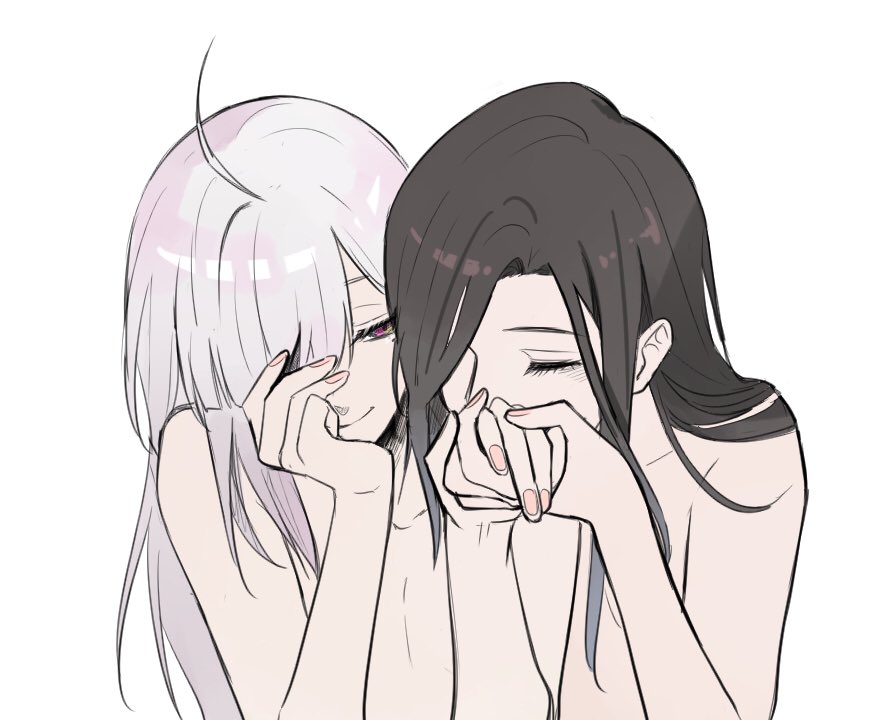 anjou Jan 29, 2021 9:56PM
Between NoeFure, OkaKoro, and PekoMoona, I had thought I was satisfied with vtuber yuri.
But then, these two are going to stream their endless, diabetes-inducing flirting? Crossick is the peak content I didn't know I needed.
Thanks, uploaders and those who recommended the images!

Cherryfuju Jan 29, 2021 10:01PM
The OTP of vtubers
Nicoxmaki01 Jan 30, 2021 1:33AM
Ngl, I knew almost nothing abt vtubers or nijisanji until the I saw most of the art for Crossick which made me curious abt it. But I started with hololive since I saw they do more games and I found myself vibing with the EN's streams and just recently did I finally make my way to the root of my curiosity. And now I've got to admit, I'm purely in love with their love and happiness that I will protect them at all cost.
Smolgirl Jan 30, 2021 1:54AM
I love this drawing!!! The shoulders, the kiss on the hand, sukoya's look aaaaaa <3

Claude123 Jan 30, 2021 10:55AM
OTP it is <3

Missigno Jan 30, 2021 5:46PM
Indeed OTP