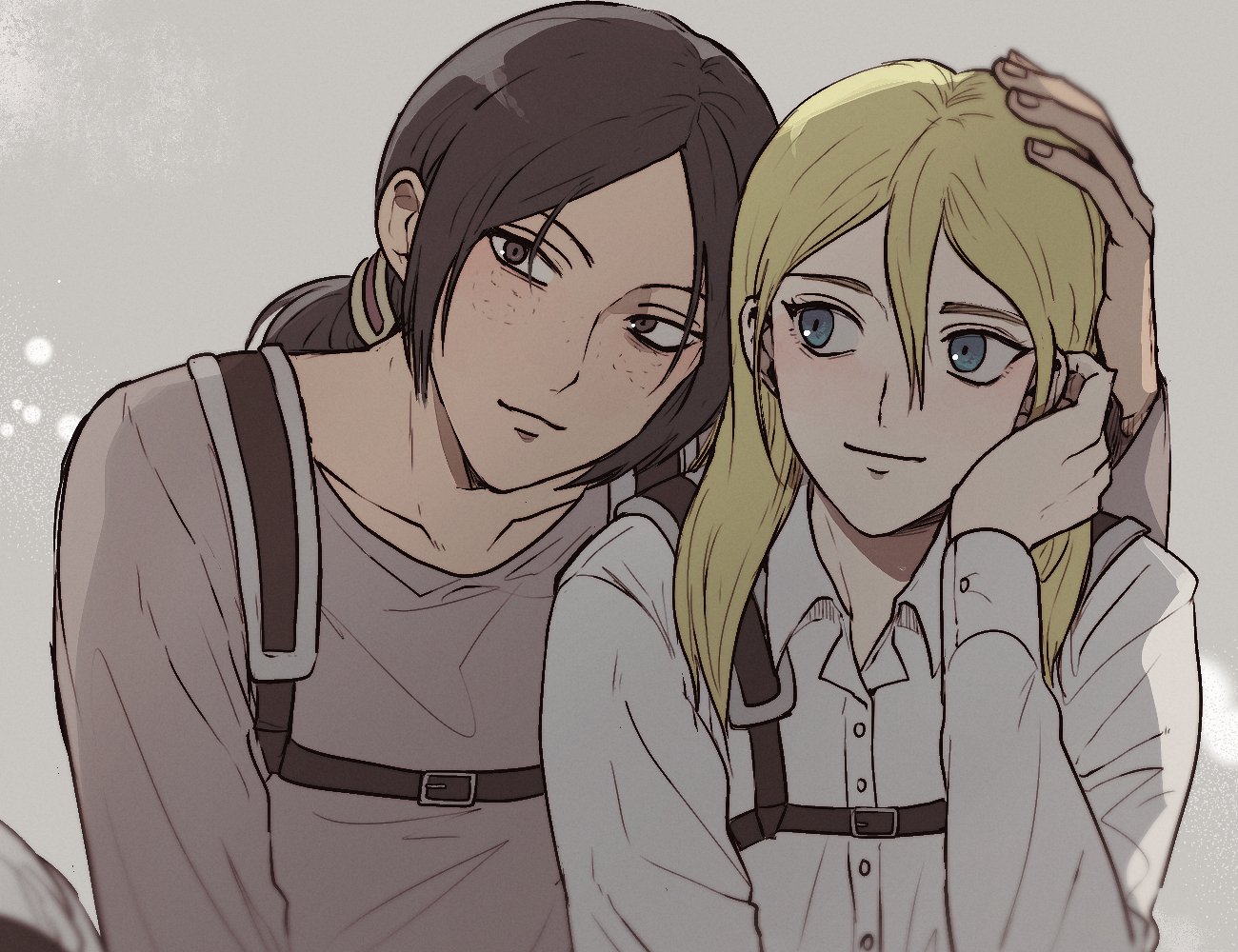 GrimEater Jan 29, 2021 8:53PM
:'(
[deleted] Jan 29, 2021 9:32PM
:'v
beccamyoui Jan 29, 2021 9:41PM
just seeing them makes me wanna bawl my eyes out
MagicalGirlCiri Jan 29, 2021 10:13PM
At least we have AU fics.

juanelric Jan 30, 2021 12:15AM
Smolgirl Jan 30, 2021 1:51AM
˄ Lmao, What are they parodying? I've seen images like this one all over twitter
LilyScentedBubbleBath Jan 30, 2021 2:02AM
It hurts to see these two ahhh....
very cute art though, but very bittersweet indeed :,[

luinthoron Jan 30, 2021 5:48AM
Cute.
Lewdholder Jan 30, 2021 6:52PM
Don't..... Don't give me hope
TheSmile Jan 30, 2021 11:53PM
The wound opened :'(
LittelWind Jan 31, 2021 4:40AM
I love AOT, but also hate it for doing that with Ymir..

kickap00 Feb 1, 2021 9:09PM
these two make me sad but that meme posted above made me lose my shit. I'm stealing

sofixedto Feb 2, 2021 8:49AM
fuck seeing these two makes my heart sad but seeing ymir makes me even sadder

felino Feb 9, 2021 11:03PM
i wanna cry now
Diana Cavendish Mar 19, 2021 6:54AM
i love them… Season 4 Spoilers below !!
ánd i really dislike the whole idea of historia being pregnant
last edited at Mar 19, 2021 6:55AM