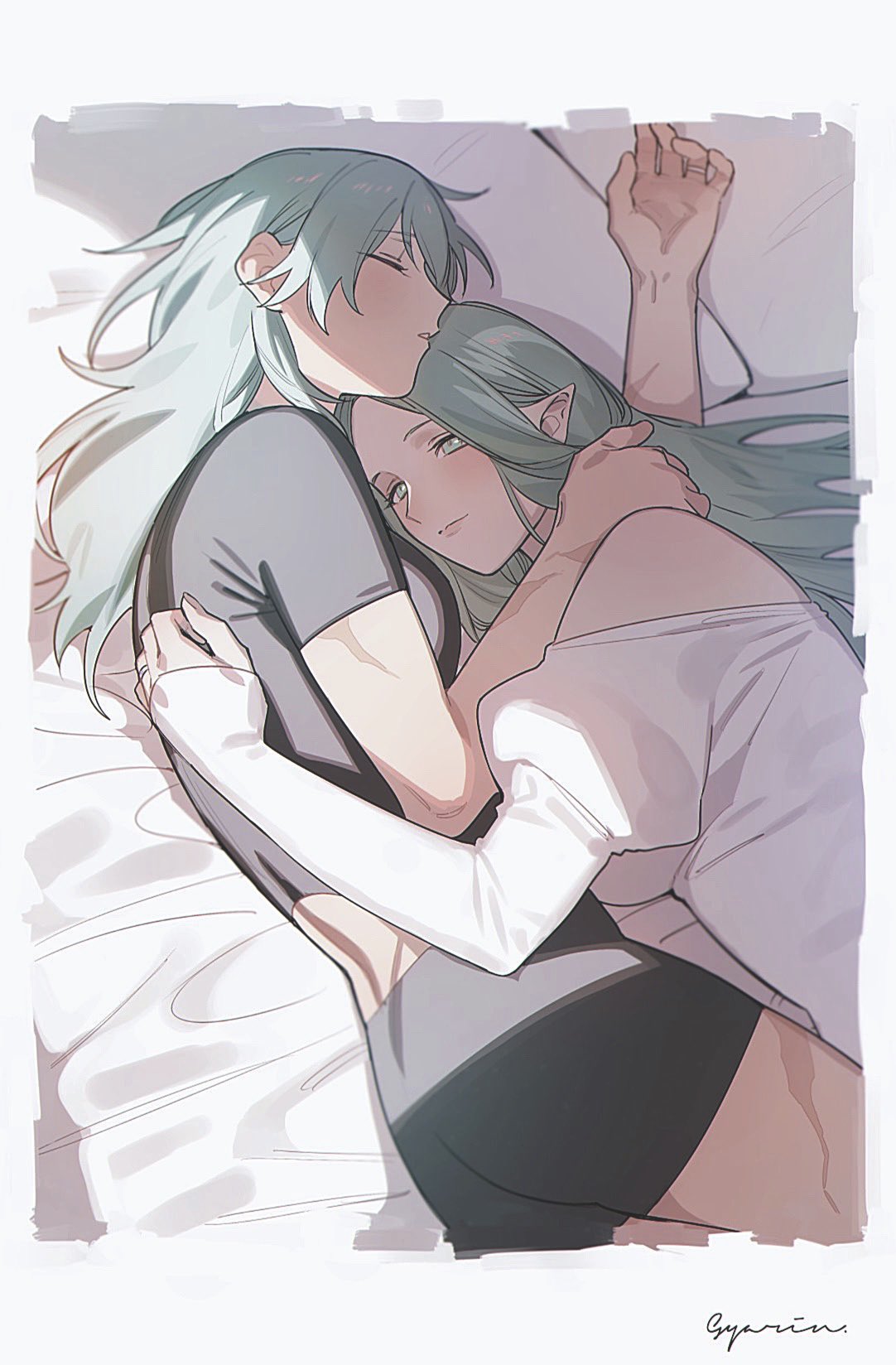 B-to480 Jan 18, 2021 10:42PM
I see rings! awesome art!
Heart-Of-The-Earth Jan 18, 2021 10:44PM
yeah! cuddles!
porurun Jan 19, 2021 8:58AM
hugging lean people is 10/10 would recommend

IresaFan Jan 19, 2021 9:43AM
Just a beautiful morning with her grandma-daughter-dragon wife

The immaculate Jan 19, 2021 7:44PM
There's been a wee bit of rheaxbyleth recently and I'm all for it. Like someone previously said I'm all about that edelyth but man is there something great about this too.
Haven't even tried to marry her yet lol. I've been playing golden deer for the last like two years.
last edited at Jan 19, 2021 7:45PM
LittelWind Jan 20, 2021 8:57AM
Rhea is just so cute..and sometimes scary! xD
kai3 Jan 20, 2021 7:25PM
Sleepy cuddles!
ArcaJ Jan 21, 2021 7:03AM
Makes me wonder what Sothis would think about this.

Joddascus Jan 21, 2021 4:54PM
I love that Rhea actually proposes before Byleth gets a chance to propose herself in the game. Classic double proposal lol
last edited at Jan 21, 2021 4:55PM
ImheretoDie Jan 22, 2021 2:14AM
@Joddascus WAIT WHAT?!? Is that true????

Joddascus Jan 24, 2021 1:44PM
@ImheretoDie It IS! It's so cute. It might be the most not-subtext-y sapphic relationship in that game, honestly. Only way they could've gone harder is a kiss.