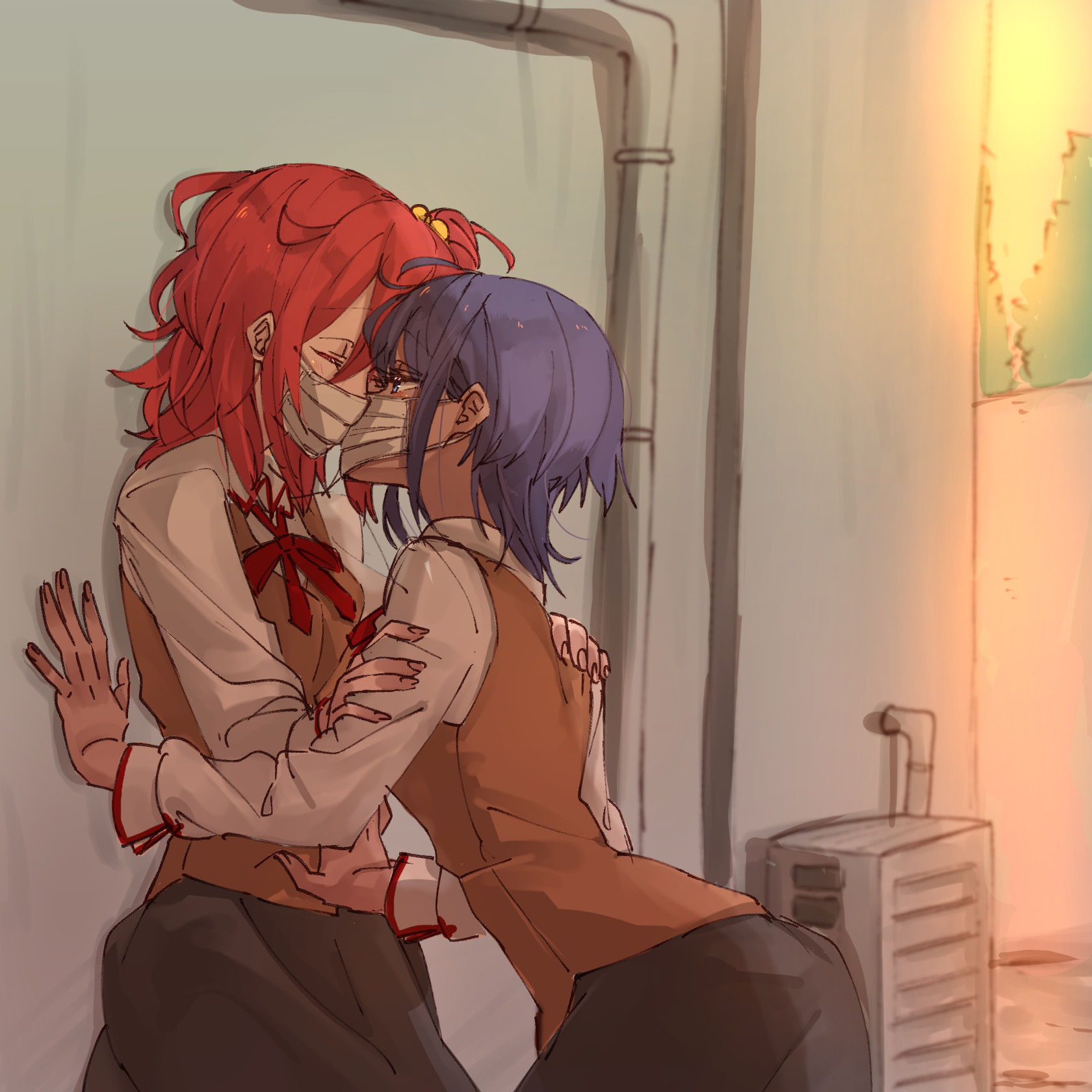 Shadowofdimentio Jan 18, 2021 9:49PM
Serenity being constantly sick would be the best translation of her current self

Missigno Jan 19, 2021 2:33AM
That would make an interesting doujin storyline

Eliasmartinvisuara14 Jan 19, 2021 8:23AM
Así se besaban la pareja en 2020

thechampionmike95 Jan 19, 2021 1:05PM
When you have poison resistance yet still where a mask to set a good example. Gudako truly is a good Master. I'm guessing Serenity is getting her reward from that Mash images from a few days ago.
Peach x Dog Jan 20, 2021 4:33AM
That hand on her stomach. The tension is palpable and I'm loving it.