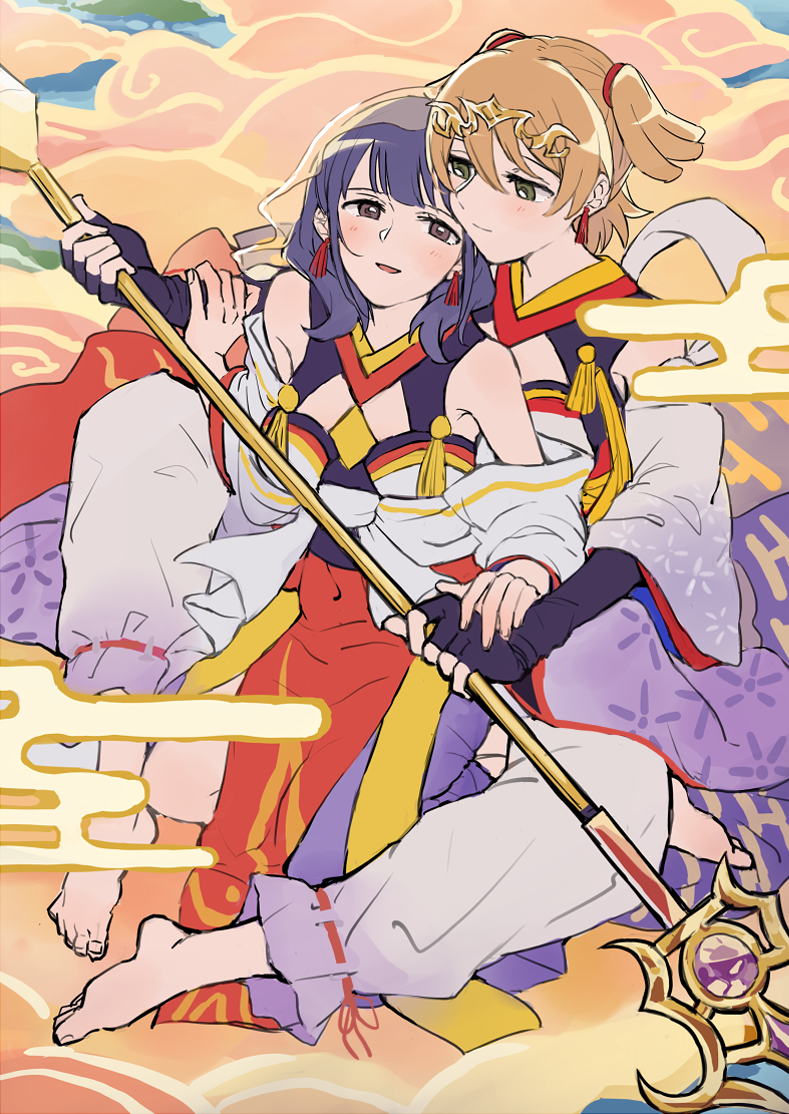 TctyaDDK Jan 18, 2021 8:48PM
Uhh, that's Kaoruko, not Junna. Rare ship indeed.
MartZ Jan 18, 2021 9:20PM
What is that. , _ , it's nice but... Mm...... J u n n a
kyokoro Jan 18, 2021 9:24PM
nana who? i only know junna

Temp Jan 19, 2021 12:42AM
The funny part is that if we're going by the roles, this is mythological wincest.
squishy-shi Jan 19, 2021 1:03AM
yall saying "that isnt junna" clearly havent seen the leaks for the game's new event O.O

Royyam Jan 19, 2021 6:51PM
Rarepairs let's gooooooooooooo!!!
(Al principio pensé que era Tamao xd)
last edited at Jan 19, 2021 6:52PM
sofieru Jan 19, 2021 10:42PM
I could settle for that