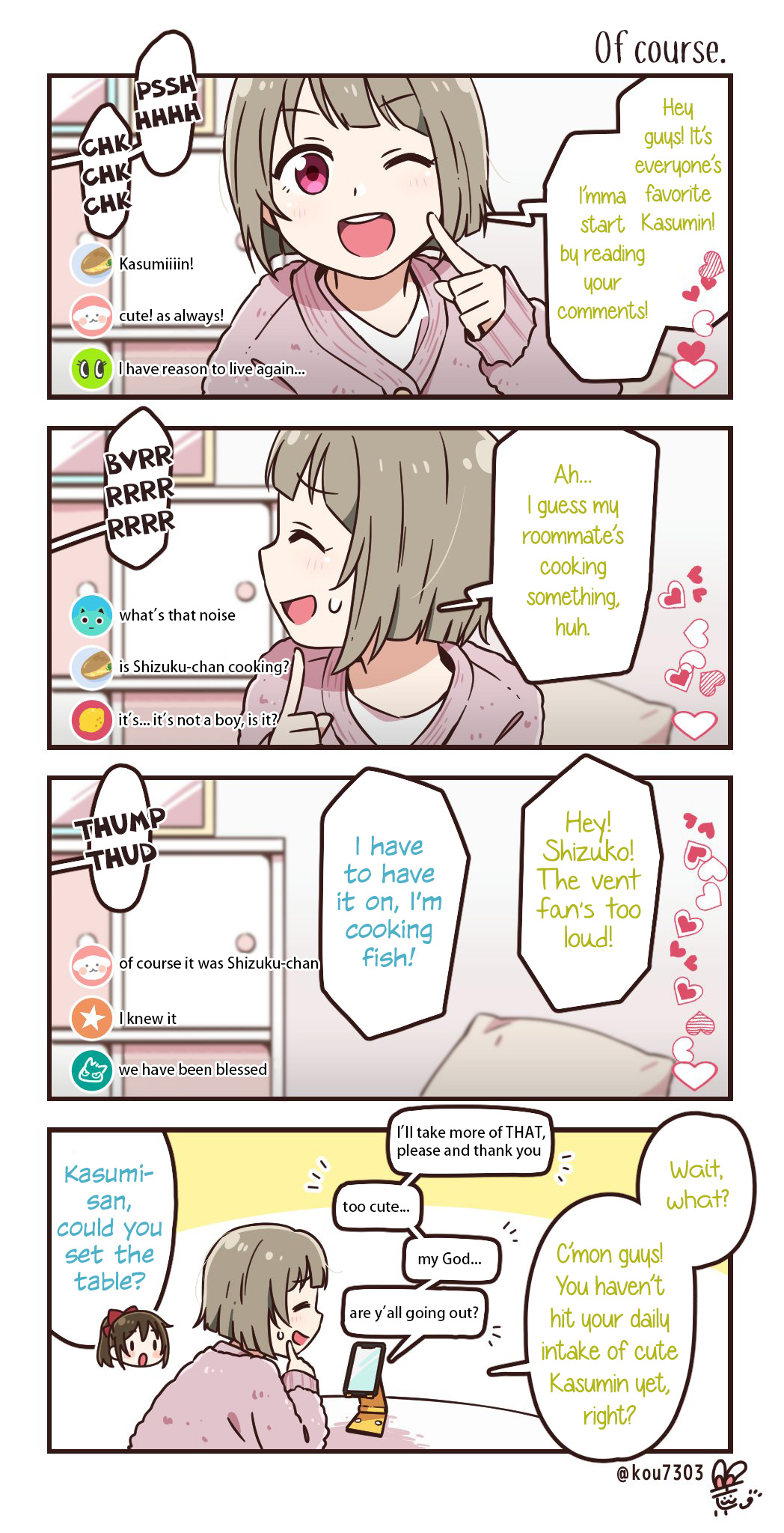 pseudosmug Jan 18, 2021 8:51PM
we have been blessed

Eliasmartinvisuara14 Jan 18, 2021 9:40PM
Yo quiero mi ayumu x kasumi

Royyam Jan 18, 2021 10:28PM
Shizuku es muy ruidosa...
Aquwin Jan 19, 2021 5:08AM
It's not a boy is it? No madam this is love live. It will never be a boy.

Kuma The Bear Jan 19, 2021 7:57AM
They were roommates
Perlen297 Jan 19, 2021 9:06AM
Oh my god, they were roommates
last edited at Jan 19, 2021 9:06AM

YurixLily Jan 19, 2021 9:30PM
I do love it when streamers talk to each other like there's no audience, feels more natural and real. That's why I love Crossick cooking streams
Amersion_ Jan 20, 2021 3:54PM
"I have a reason to live again..." same.