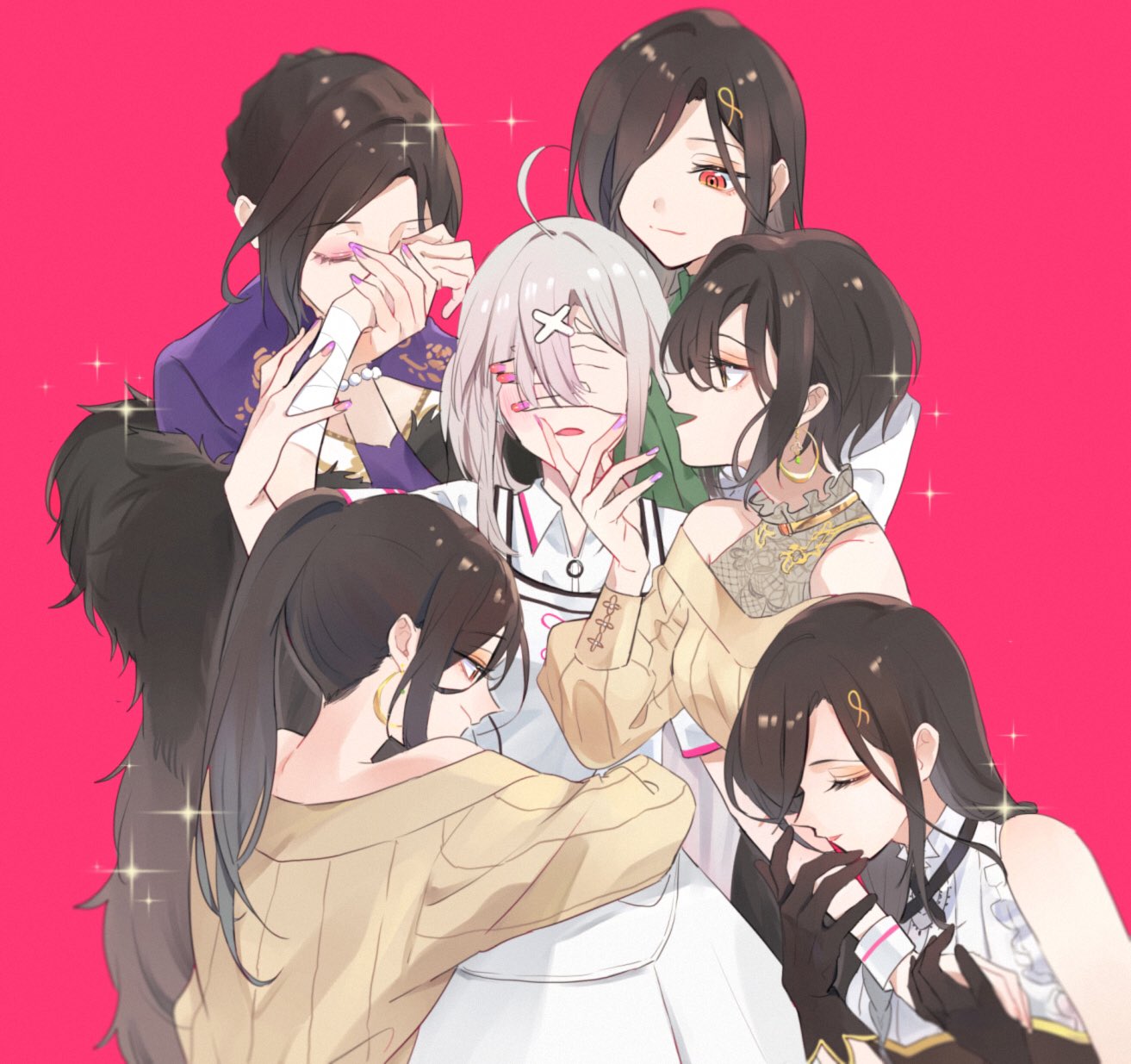 Heroicon23 Jan 11, 2021 11:37PM
A horde of Tomoe appears!
Kazakae Jan 12, 2021 1:28AM
this is... so pleasant

Shuryo_CN Jan 12, 2021 2:18AM
Ah. . Holy sht. That's so hot.
TendouMayaTops Jan 12, 2021 2:52AM
Sukoya's Dream Come True
Chai Jan 12, 2021 6:07AM
I AM INTERNALLY SCREAMMING RNDMDKMDMD

Missigno Jan 12, 2021 9:01AM
Yes can we have more of this
KZA Jan 12, 2021 10:28AM
SHORT HAIR TOMOE

WolfCatFox Jan 12, 2021 12:02PM
Am I the only one who laughs at clone images? I am, aren't I?
regardless, please give us more of this

Yuri Is Life Yuri is Love Yuri is Pure Jan 13, 2021 8:23PM
SCREEEECH I have been blessed!!!!!

AWalkingPizza Jan 14, 2021 11:42PM
WOOOOOOOOOO CROSSICK WOAOWWW

YuriSAIKOU Jan 15, 2021 11:35AM
this pair makes me fangirl alot of times, crossick saikou!!!!!!

pogotun Jan 15, 2021 6:06PM
short hair please