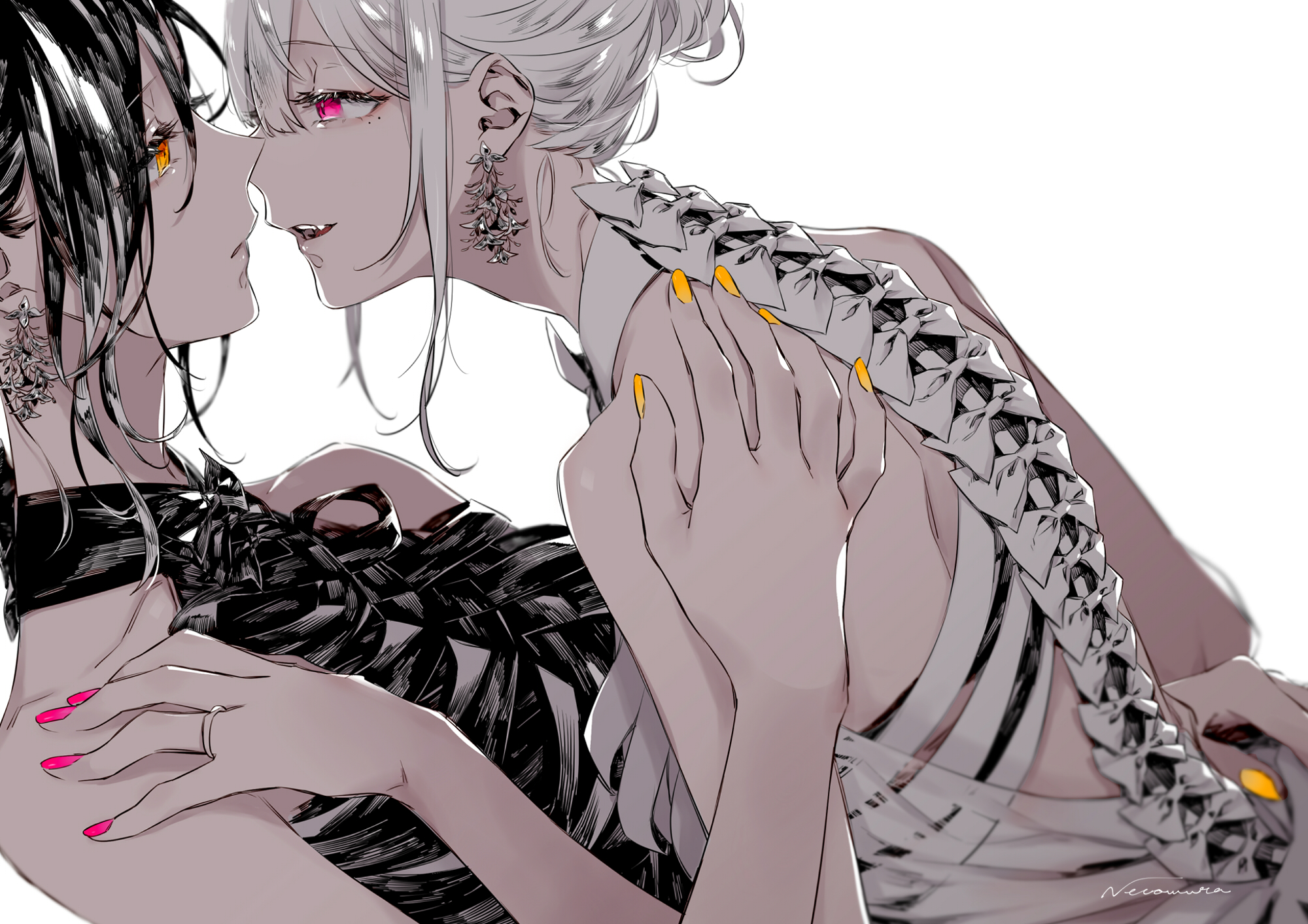 MartZ Jan 11, 2021 11:55PM
I absolutely love the clothes they are wearing

Clueless1 Jan 12, 2021 1:26AM
Wow, fascinating! Are those dresses for real? I mean, they look great as a sort of Halloween themed lingeries.
Edit: Yeah, it's real...
It's from Pinterest, Sarah Johnson's page:
"Inspiration: Rib and Spine Art Costume by TRMN Updated Links 2019 This creation, titled "the Rib Blouse", is by Japanese photographer TRMN. The Japanese to English translation is really poor, but it...
Less"
last edited at Jan 12, 2021 1:36AM

RandomGuy Jan 12, 2021 1:27AM
I think that dress has scoliosis...

Missigno Jan 12, 2021 2:49AM
Holy shit Nekomura strikes again. I think this is my absolute favorite art of this ship
Rye Jan 12, 2021 8:05AM
THE RING!

Linterdiction Jan 13, 2021 2:19AM
Those clothes are actually sick as hell
Giee Jan 14, 2021 6:56AM
My favorite artist and ship... This year is really gonna be good

AWalkingPizza Jan 14, 2021 11:46PM
nekomura i love u