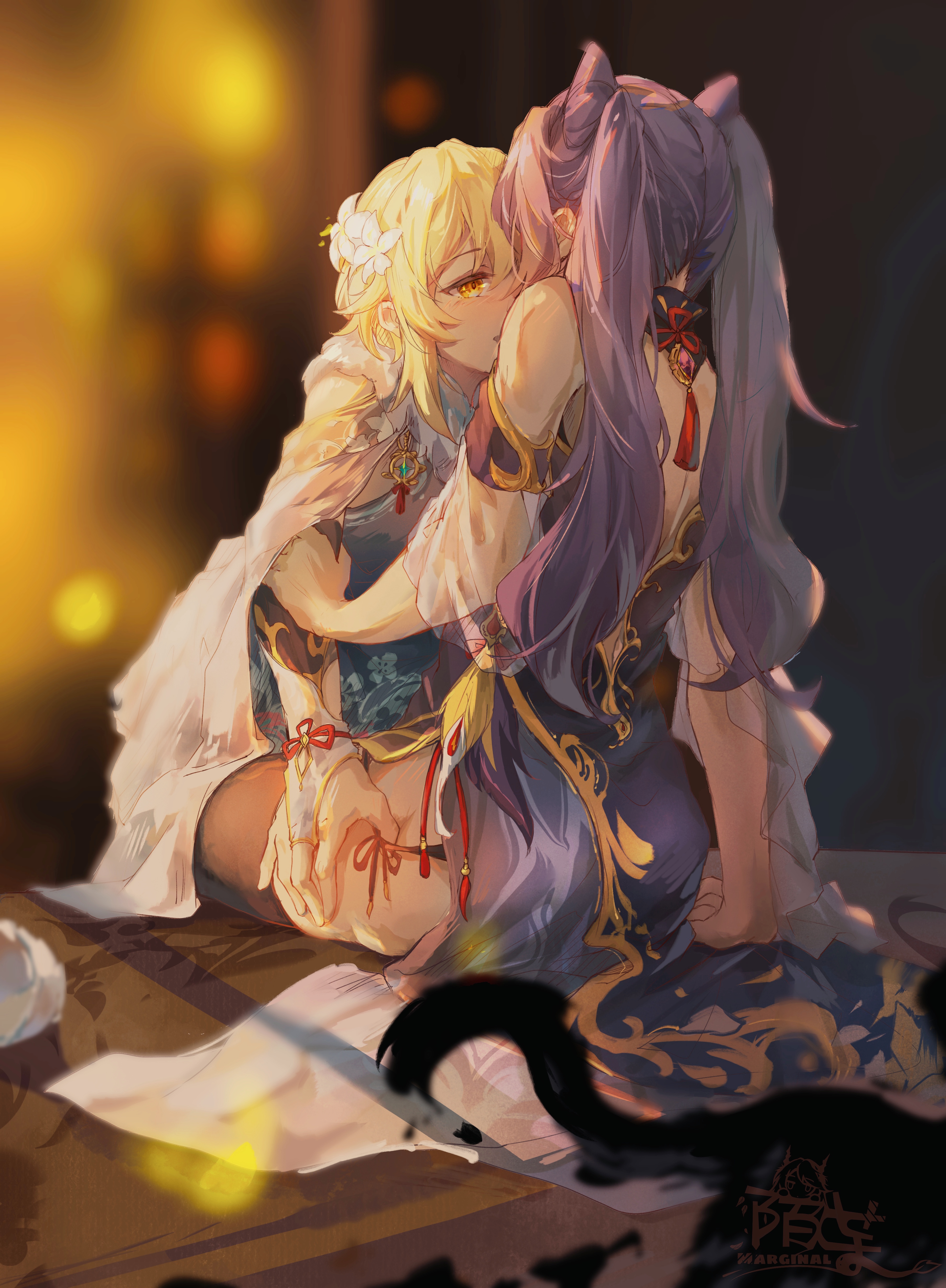 Serenata Jan 11, 2021 8:42PM
This better be the 1.4 update
FluffyCow Jan 11, 2021 10:46PM
I really love this. Lumine's expression is passionately into it, Keqing's back is lovely, and Lumine's thumb sliding down and pulling Keqing's side-tie underwear is super erotic.

Nep Nep Jan 11, 2021 11:59PM
I wish I could let my Lumine do that too...
Rye Jan 12, 2021 7:52AM
Her actual reward?
taetaetr Jan 12, 2021 11:23AM
Lumine's expression is so warm, yet so passionate. I love it.
ZellZ Jan 12, 2021 11:40AM
Wow....this art is beautiful

sleepingugly Jan 12, 2021 1:40PM
i know they dont interact that much but they're my otp

Flanny Jan 13, 2021 1:06AM
We need more Genshin Impact here, like, now-

Linterdiction Jan 13, 2021 11:50PM
Ive seen that doujin
Giee Jan 14, 2021 6:53AM
^pretty funny yet erotic doujin
Nicoxmaki01 Jan 14, 2021 9:09PM
My otp, this is why I never separate them in my team. And now my Lumine has her own cocogoat too, waiting for doujins or art of Lumine and Ganyu now too
^ Also, if you guys could share the link to that, I would appreciate it, it's for science
last edited at Jan 15, 2021 12:46PM

xxcindybeexx Jan 21, 2021 6:58AM
this is hella beautiful wow