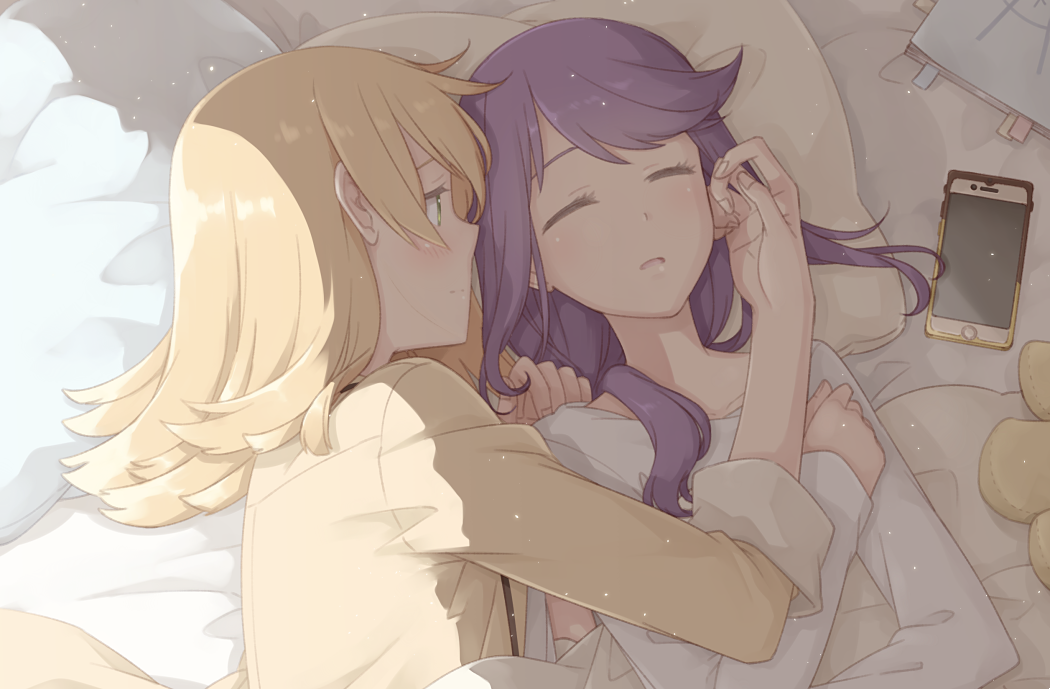 KS YuuHaru Jan 4, 2021 8:32PM
Nana don't need glasses to see how wonderful Junna is...

Kirin Jan 4, 2021 9:32PM
Always nice to see Nana with her hair down (although I suppose they're never exactly vertical).
riko remix Jan 5, 2021 4:41AM
' Jugendliebe '
raeminyr Jan 5, 2021 5:28AM
For some reason, this reminds me of that JuNana "lots of sex" doujin where Nana has used the time loops and she got rejected by Juna, and then yeah
I sort of feel this is one of those instances in the time loops where Nana's with Junna.
last edited at Jan 5, 2021 5:30AM
kai3 Jan 5, 2021 7:29PM
So soft and cosy...
squishy-shi Jan 5, 2021 11:47PM
ok but wheres jollibee /j

meccermino Jan 6, 2021 1:33PM
damn I miss them