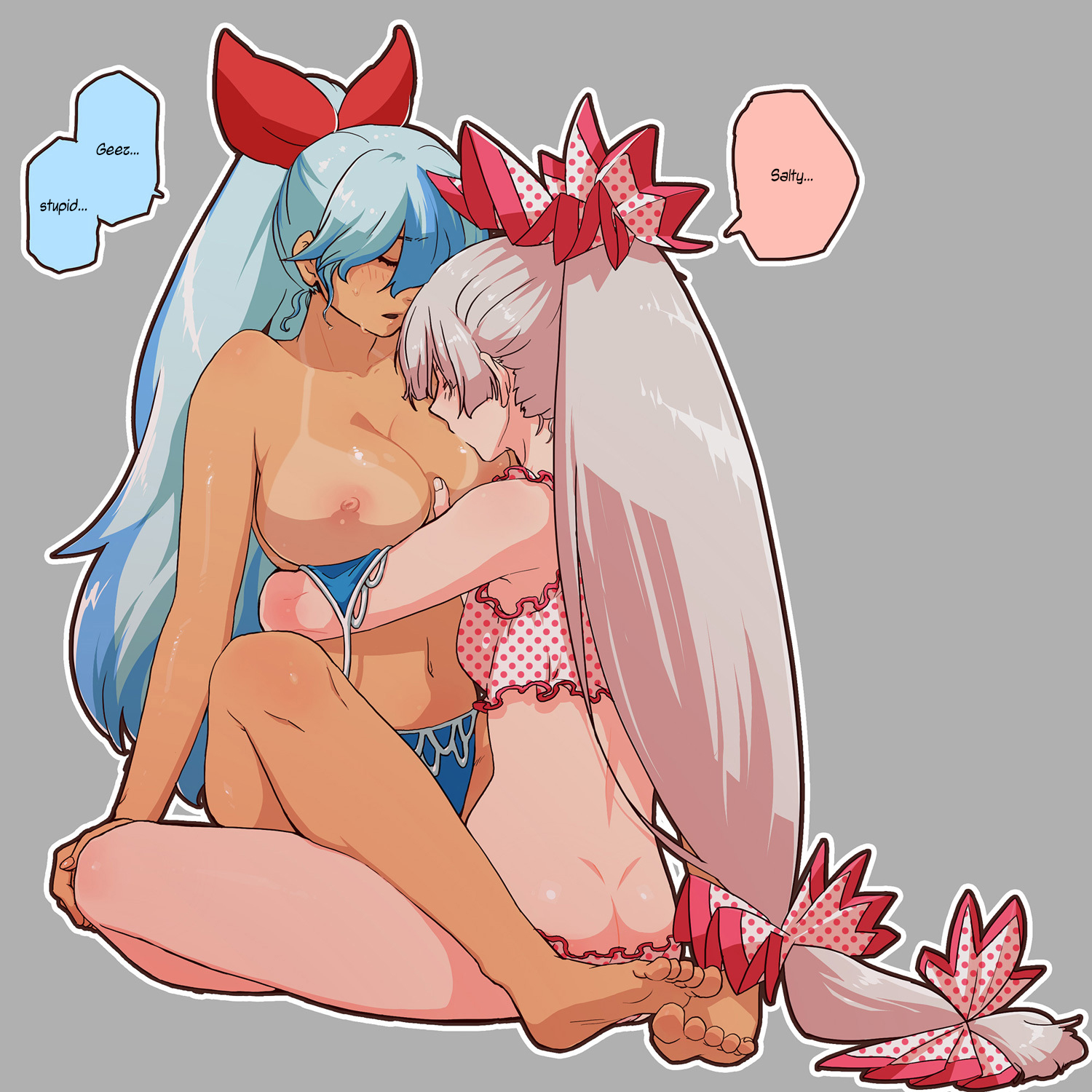 GrimEater Jun 2, 2014 9:51PM
Tan Keine is pretty sexy

kamijavi Jun 3, 2014 2:01PM
Ngggggg..... argh......
Epic Nosebleed.
ShanaNori Jun 5, 2014 8:23PM
Woah, woah! After watching all other Keine x Mokou that were just cute, this is... something else. Although I love this too.
colboh Jul 16, 2014 11:33PM
Yumiya is incredible. I wish he took commissions...
last edited at Jul 28, 2014 2:00AM

Bojack727 Aug 11, 2014 4:49PM
I can't see Mokou wearing such a cute swimsuit. Keine must have picked it out for her and convinced her to wear it.

yuikumari Jul 8, 2016 5:08AM
wow hot <3 <3 ..

dablox Apr 12, 2017 2:40PM
damn this bitch called her "salty" savage af though this is pretty sexy