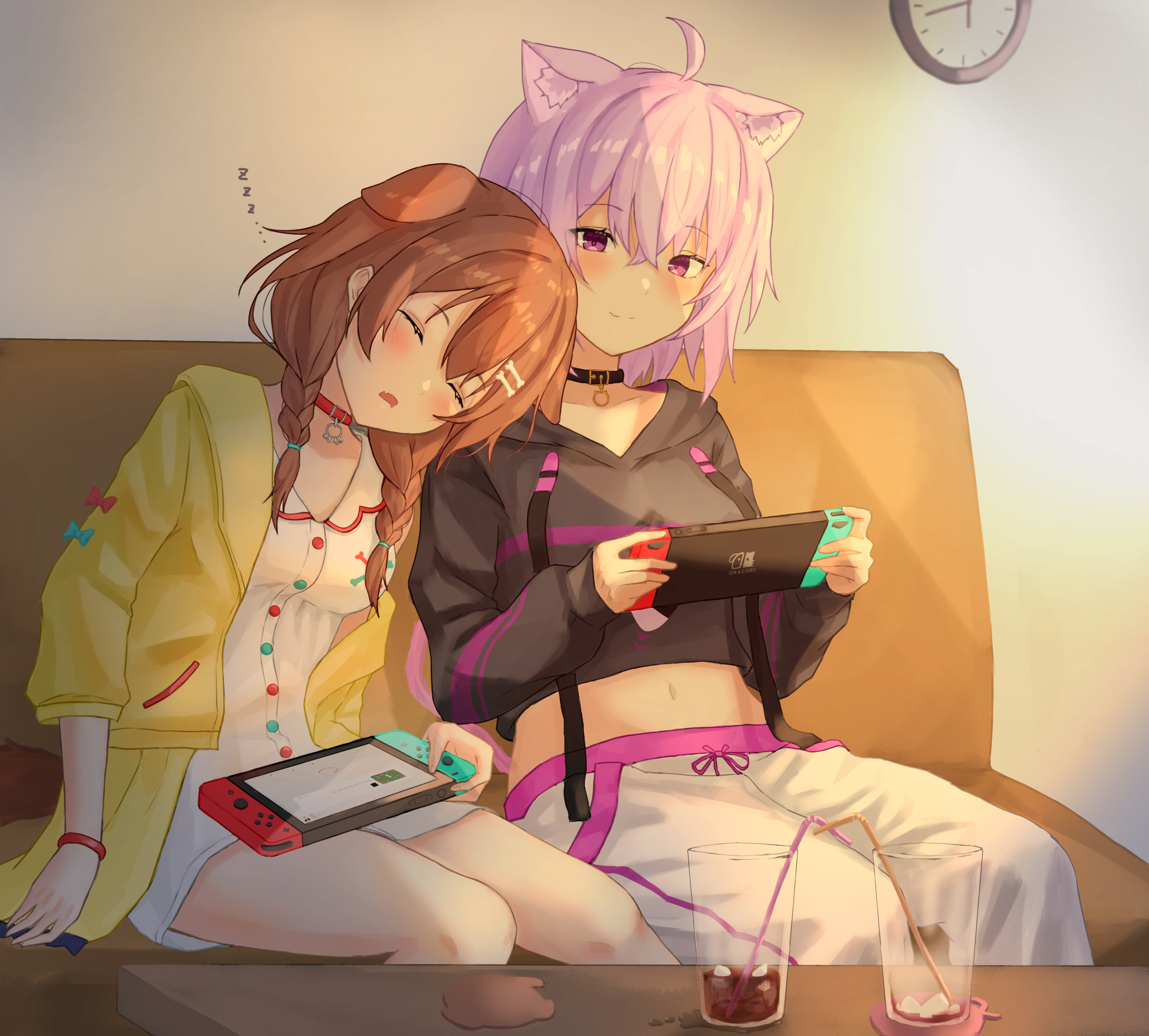 Yuri Yuriyuri Dec 4, 2020 9:46PM
"Okayu is mine" - Korone

Cherryfuju Dec 4, 2020 10:46PM
^ Aqua gains 15 psychic damage
ThatAlpacagon Dec 4, 2020 10:54PM
At first glance, i thought it was google classroom.

bitfarb Dec 5, 2020 1:52AM
The straws are touching. How lewd.

CaptainUseless Dec 5, 2020 3:55AM
Korone would wake up just to ask Okayu if she wants another drink then go back to sleep
Titanoktonon Dec 5, 2020 6:13AM
@bitfarb Indirect indirect kiss!

macfluffers Dec 5, 2020 3:31PM
jfc use the coasters you barbarians
Karin_Courter Dec 7, 2020 2:33AM
aww

salaima Dec 7, 2020 3:32AM
okakoro is good for the soul