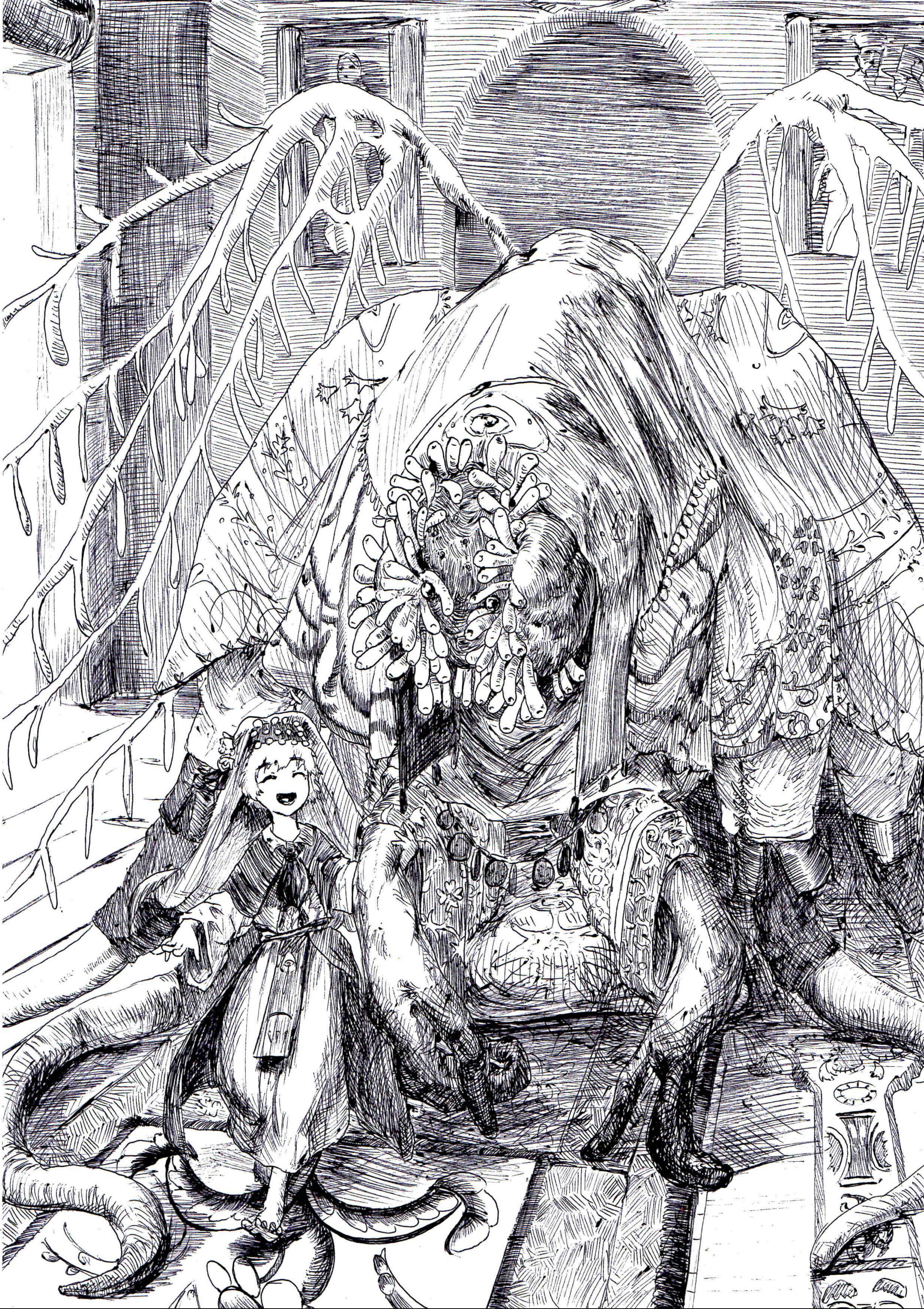 GrimEater Dec 4, 2020 9:10PM
(=_O)
Norainhere Dec 4, 2020 9:10PM
How festive!

Fairy of the Gilded Lilies Dec 4, 2020 9:11PM
I gained Frenzy from seeing this... X___X
Vusuko Dec 4, 2020 9:22PM
New favorite couple spotted.. :)
Smolgirl Dec 4, 2020 9:33PM
I still don't understand this

Xvnom Dec 4, 2020 9:47PM
That's cute

myrrhmidon Dec 4, 2020 10:00PM
Ah yes this is indeed cute... FRENZY!
PS. It's been 10 months since Hatoba Tsugu uploaded anything to her Youtube channel. Hope she's doing okay... or she's busy hanging out in Yharnam.
nio_neka Dec 4, 2020 10:47PM
such a lovely wedding for these two. <3 oh Kiwa, you never fail to delivered to goods.

Kirin Dec 4, 2020 10:55PM
Tsugu: Baby, your hand's so cold.
Ebrietas: That me anterior foraging tentacle.

Sariin Dec 5, 2020 3:49AM
You're not you when you're hungry.

Tenebrae Dec 5, 2020 3:55AM
More Bloodborn
Its become a mini hobby of mine waiting for these to pop up
kai3 Dec 5, 2020 9:35AM
I have no idea who they are but you can never go wrong with (Ancient) Eldritch Being/cute human.

SpencerSDH Dec 5, 2020 11:55AM
How much insight do we get from this?

Clueless1 Dec 6, 2020 2:08AM
If this is Yuri, then "Monster Girl" tag applies.
Diana Cavendish Dec 6, 2020 7:10AM
hmmmm XD its rather unique
UrsaTempest Dec 7, 2020 12:01AM
It's girl monster, not monster girl though.
Norainhere Aug 9, 2021 9:34PM
Wait, why is this the only Hatoba Tsugu x Ebrietas, Daughter of the Cosmos picture with the Mature tag?