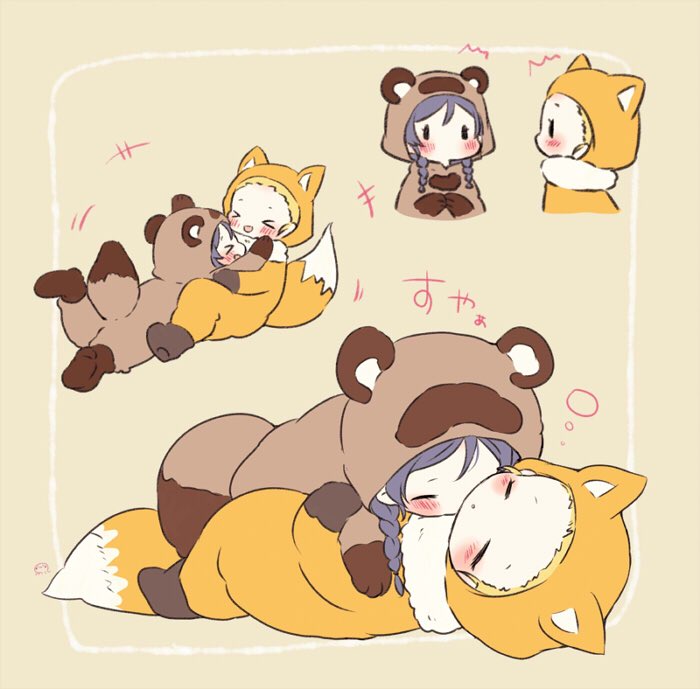 Hot_Soup43 Nov 30, 2020 8:55PM
Dear god my blood sugar just peaked

Sweet Dangus McGee Nov 30, 2020 9:40PM
at a distance this looked like Tom Nook and Redd haha

Throbelisk Nov 30, 2020 10:33PM
It's so dangerous to leave something like this just sitting out where anyone can see it, especially during a worldwide health crisis.
Amersion_ Dec 1, 2020 1:41PM
This is literally sugar.
Marion Diabolito Dec 2, 2020 7:07PM
Kemono idol sex friends!
ImheretoDie Dec 4, 2020 6:08PM
@Sweet Dangus McGee OMG so I'm not the only one how thought that!

TheAlmightyUltimus Dec 4, 2020 6:13PM
Is something this cute even legal? It's a dangerous weapon against people allergic to adorableness!