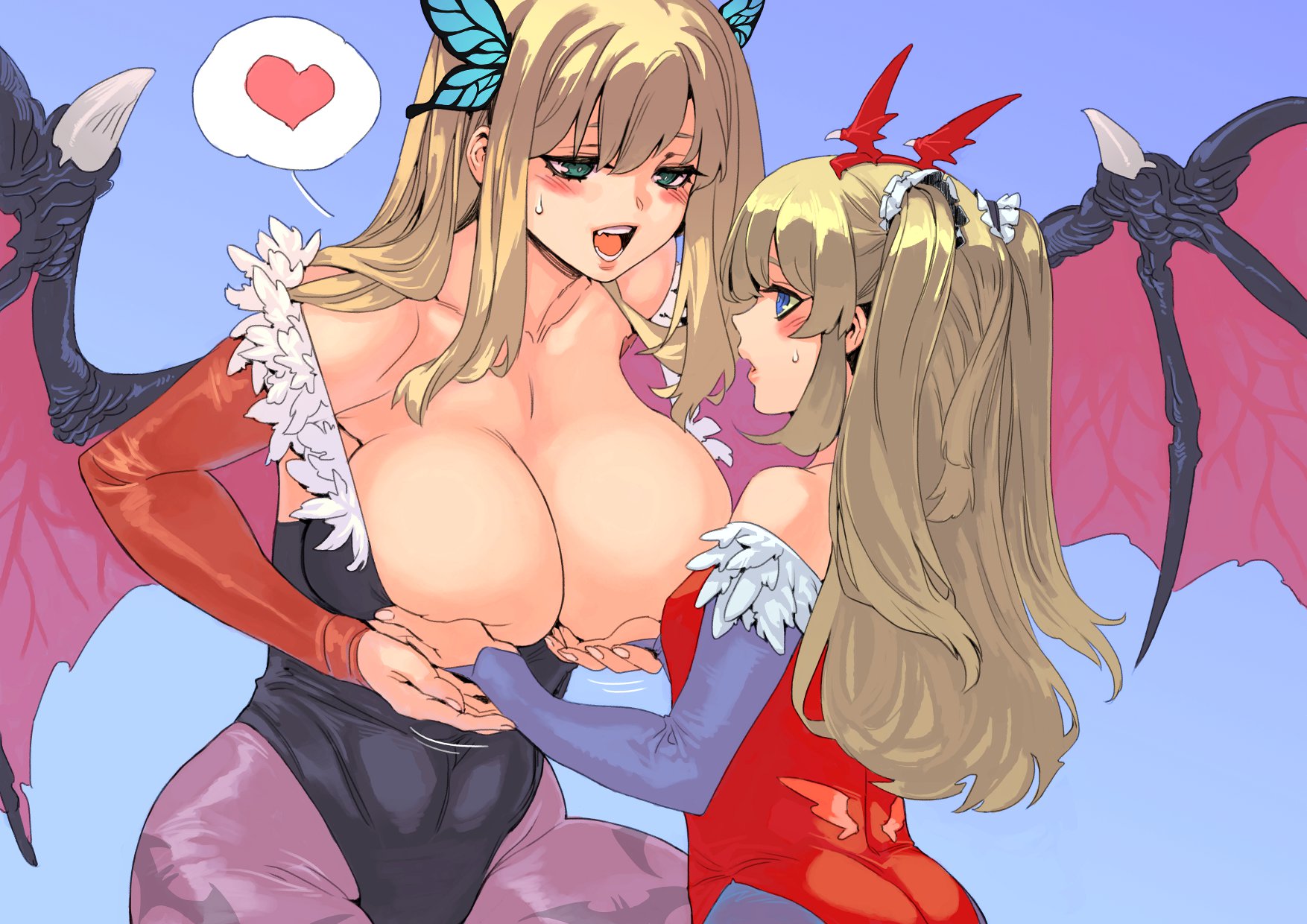 GrimEater Nov 23, 2020 8:06PM
Mega mameries

Hot_Soup43 Nov 23, 2020 8:10PM
You could crush Giles Corey with those boulders
Mai Kitty Nov 23, 2020 8:10PM
why am i not suprised

Kirin Nov 23, 2020 9:37PM
Ah, Darkstalkers. The franchise that keeps on giving, even though Capcom won't give us anything new.

Woffle Nov 23, 2020 11:39PM
I can't look at big milkers the same ever again after that tiddie can crushing video
last edited at Nov 23, 2020 11:44PM

Servomoore Nov 23, 2020 11:55PM
"I'm not domed! I'm not domed!" She continues to insist as she slowly shrinks and transforms into a lesbian.

Throbelisk Nov 24, 2020 8:34AM
I always liked this ship more than Sena and Kodaka. Rika x Yukimaru always seemed like it would be a fun thing, too.

Azero25 Nov 25, 2020 5:41AM
Shame Capcom completely forgot about the darkstalker series

SeraphimofYuri Nov 26, 2020 7:03PM
And someone finally references Lilith! Yay!

juanelric Aug 31, 2023 4:14PM
A trip down mammary lane