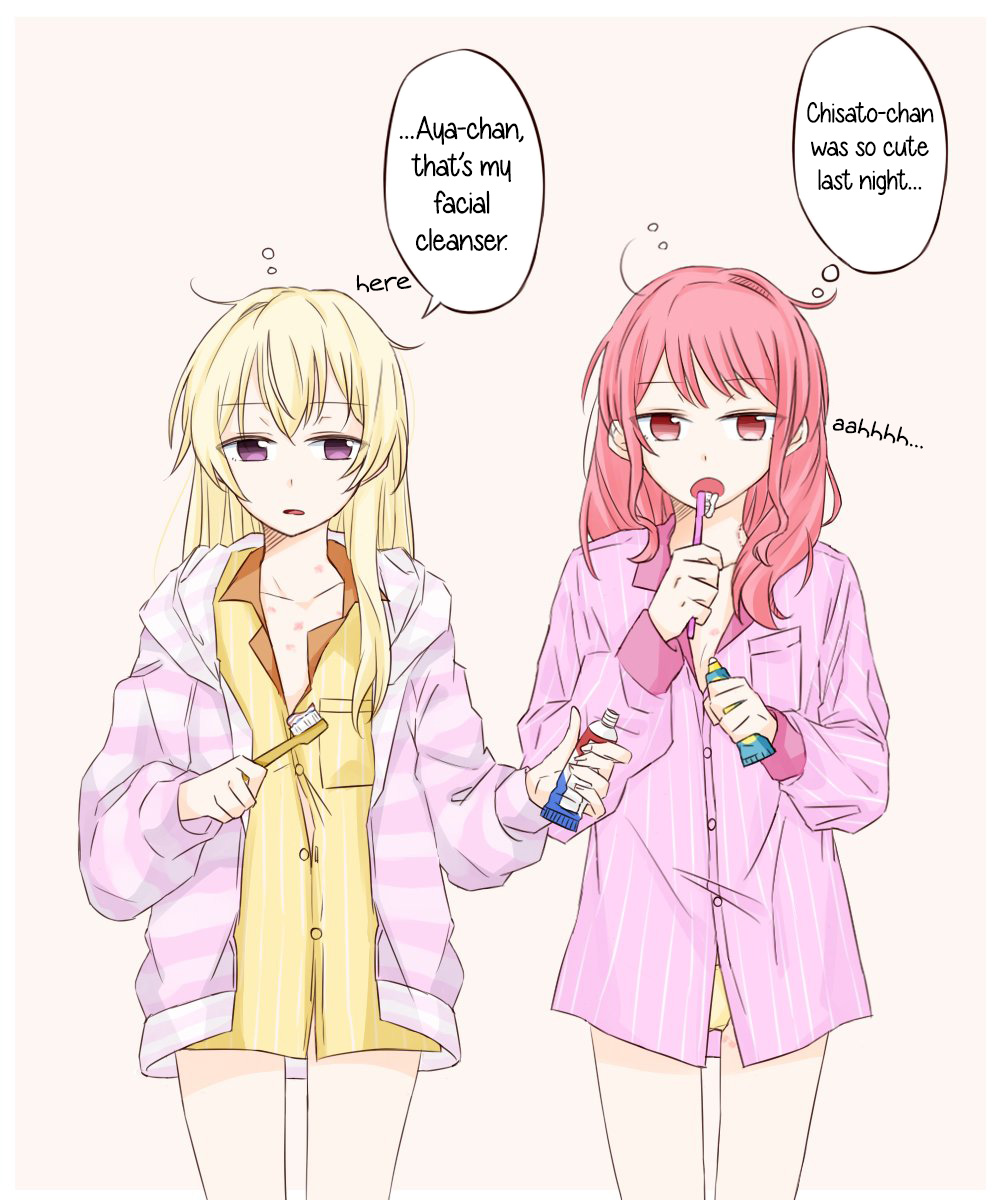 Woffle Nov 20, 2020 9:07PM
The hickey on the thighs tho.
And as someone who's accidentally brushed their teeth with facial cleansers, shampoo and soap before; I can say with certainty that it isn't very yummy.
last edited at Nov 20, 2020 9:07PM
WhyNotYuriAnime Nov 20, 2020 10:24PM
A very wholesome morning
Throbelisk Nov 21, 2020 12:44AM
This joke will always remind me of this old Bloom County strip.

Beefaroni Nov 21, 2020 8:46AM
^Oh no, now he will no longer have the babies
LilyScentedBubbleBath Nov 21, 2020 10:25PM
~bite maaaaaaarrks~