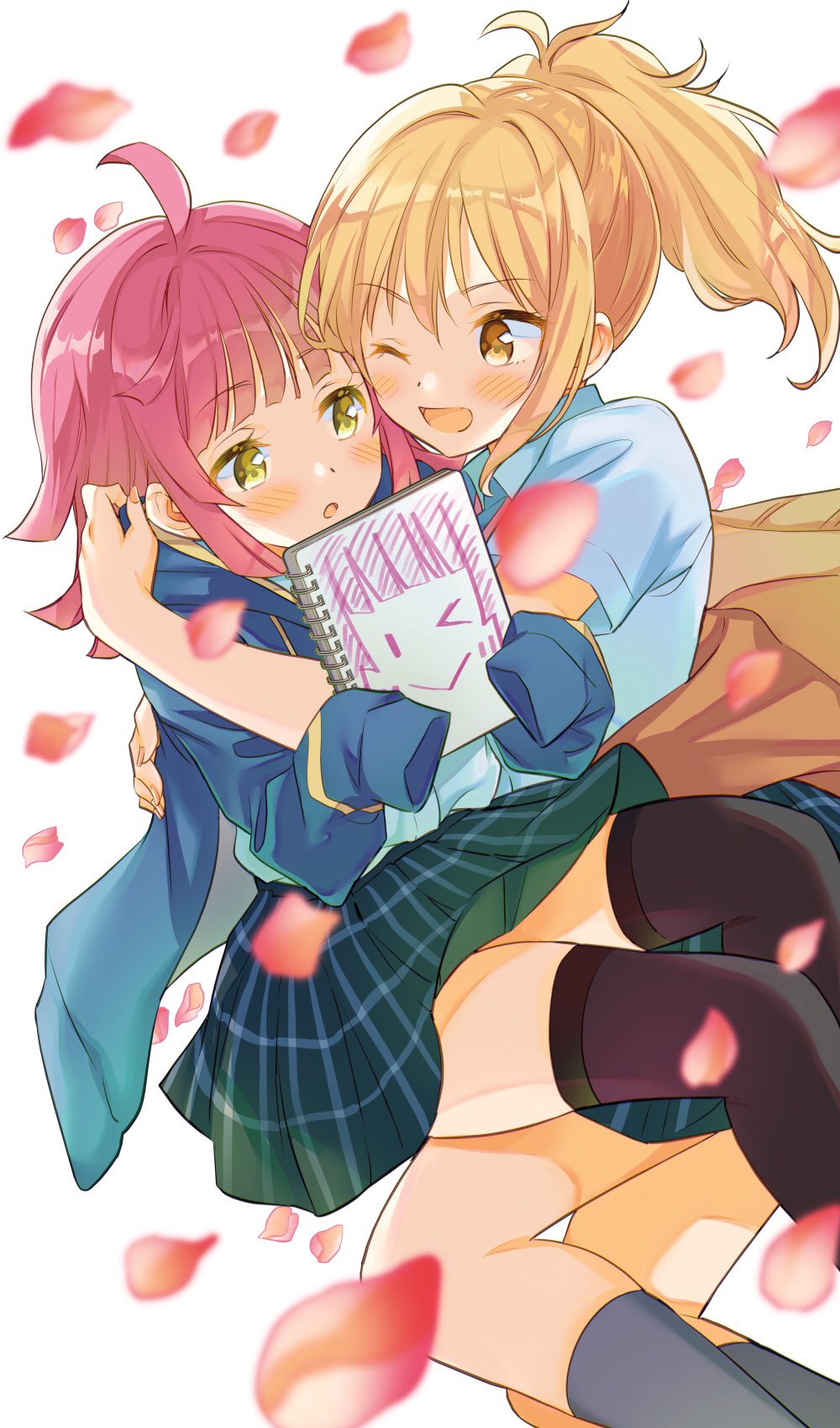 Woffle Nov 20, 2020 9:04PM
I don't mean to stare but Rina's thighs are real nice here...but! Um. Uh, yes the hug is cute too...
last edited at Nov 20, 2020 9:04PM
Givemeanaccount Nov 20, 2020 10:18PM
The lighting messed my eyes up a minute, I though Ai had a hickey on the back of her thigh

Beefaroni Nov 20, 2020 11:03PM
my mind's telling me "This is cute", but my eyes are telling me "Don't look at their theyes"

Throbelisk Nov 21, 2020 12:37AM
Not sure what exactly is supposed to be going on there, but the first thing I thought of was "ligature marks."
last edited at Nov 21, 2020 12:37AM

Xvnom Nov 21, 2020 2:40AM
Adorbs
KZA Nov 21, 2020 2:59AM
I haven't watched this, but all this art with these two..they're starting to become my otp for the series

Azero25 Nov 21, 2020 10:19AM
I think the anime has made it clear what the ships are
YuuAyumu
AiRina
KasuShizu
EmmaKarin
Amersion_ Nov 22, 2020 12:23AM
This is super nice but hey so are the thighs

YotoHime Nov 23, 2020 3:29AM
Always love seeing Tachi's art
I'll add HaruKa to that list @Azero25