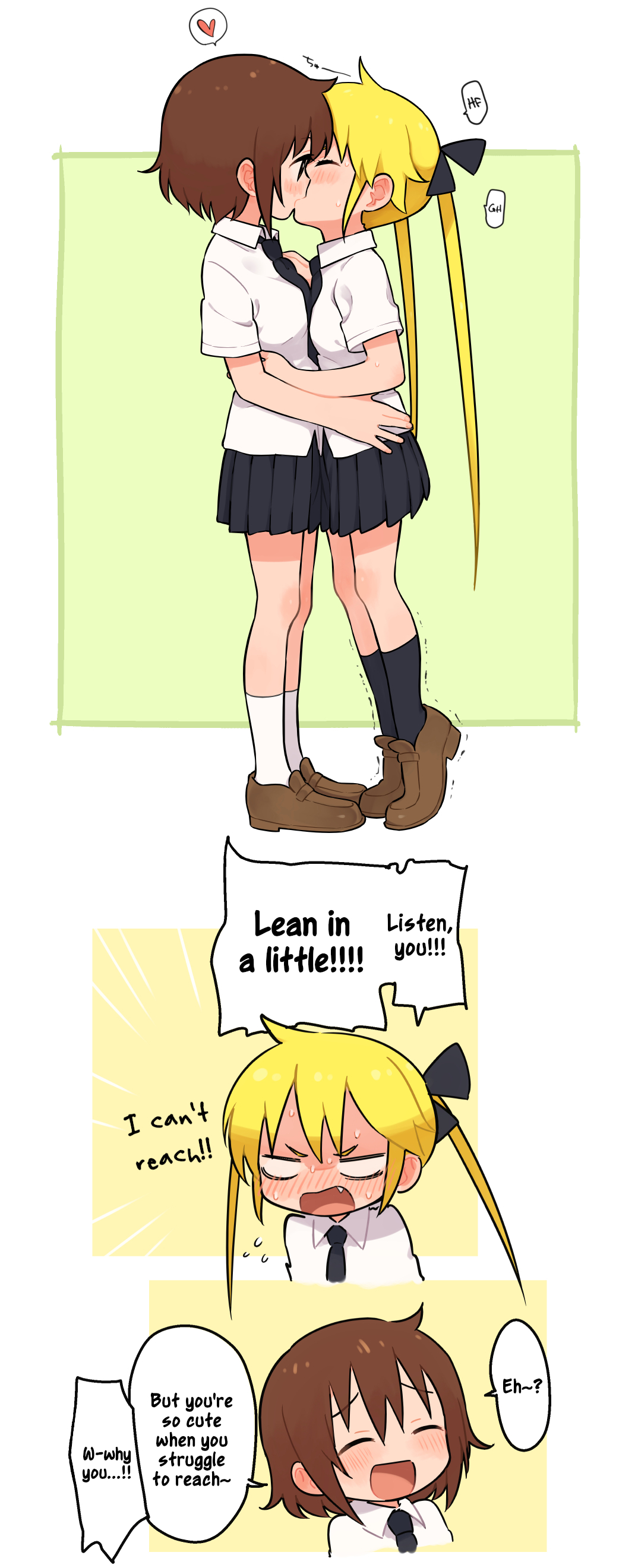 GrimEater Nov 6, 2020 9:10PM
Oof
Lilliwyt Nov 6, 2020 9:23PM
I don't remember but is Sonya really shorter than Yasuna ?
gomezio Nov 6, 2020 9:25PM
No, they're the same. In the anime, anyway.
nio_neka Nov 7, 2020 12:11AM
awww gotta love height gap couples XD
BoltonMoore Nov 7, 2020 12:49AM
Yes love this
elevown Nov 7, 2020 5:47AM
@Lilliwyt not that I remember- and I only watched the ova a few weeks ago.
But they were not a couple in the anime either- so lets say this is half a year later - they are now a couple- and Yasuna has had a growth spurt.
luinthoron Nov 7, 2020 7:37AM
Cute.

LoveHeart Nov 7, 2020 2:42PM
More Kill Me Baby is always welcome

Zen-Pai Nov 8, 2020 2:23AM
Noice
Deus Nov 9, 2020 11:42AM
A surprise, but a welcome one for sure.