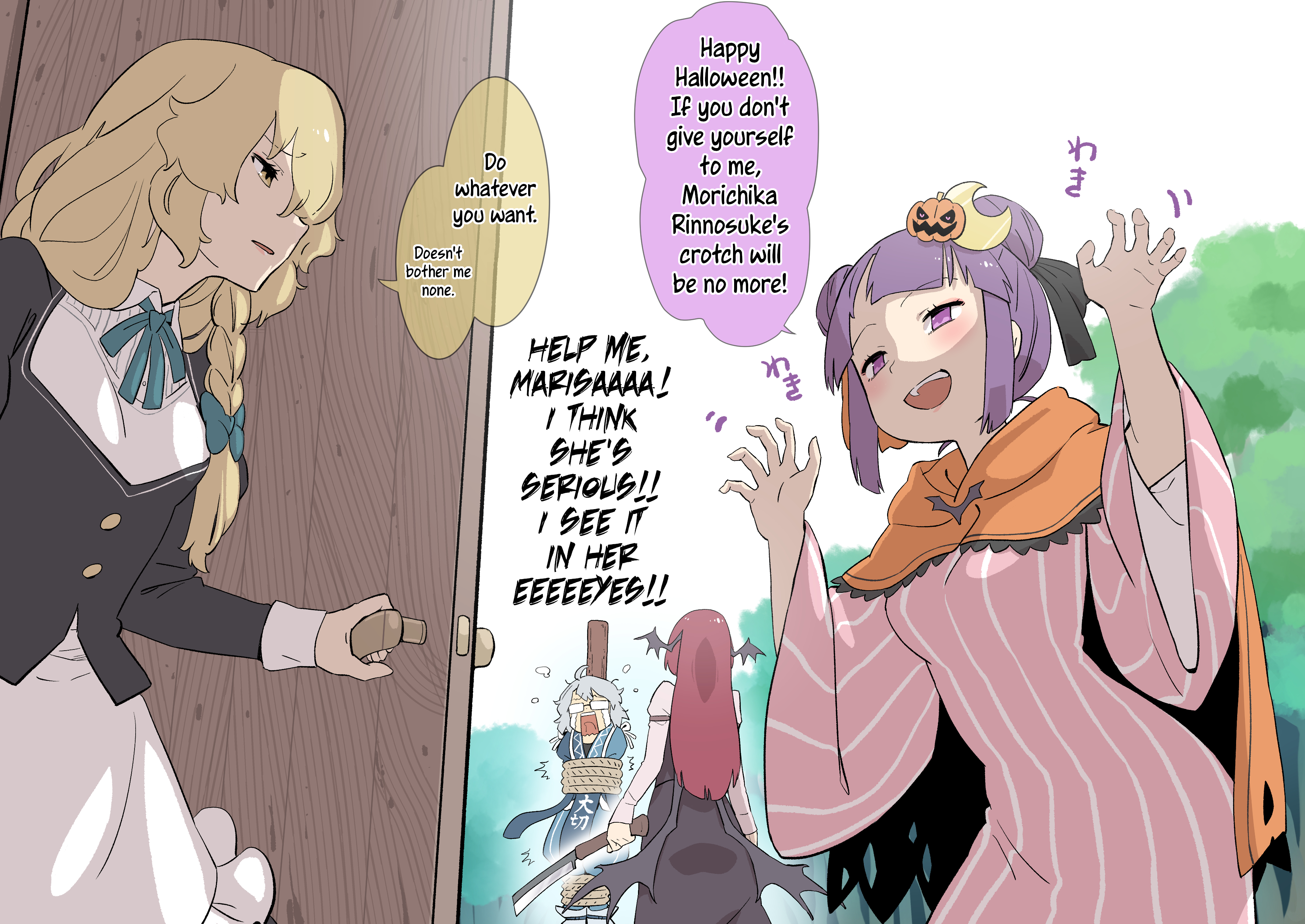 GrimEater Nov 2, 2020 9:40PM
Off it goes

Kirin Nov 2, 2020 10:41PM
Kawayabug's Patchy is basically IOSYS' Alice, but with even worse social skills, and I love it.

Reirin Nov 3, 2020 1:46AM
Roleplay? Still cutting it off how would you call it a Trick?

Manuel3999 Nov 3, 2020 5:38AM
I really love Kawayabug's art style xd

mg1342mg Nov 3, 2020 1:26PM
That is a very business-looking blade.
lord-of-roses Nov 3, 2020 11:01PM
That's cold, Marisa.
RIP in pieces, Rinnosuke's crotch. It died the way it lived: completely disregarded by Marisa.

minagi mikoto Nov 5, 2020 3:13AM
Are you even trying Patchy? xD