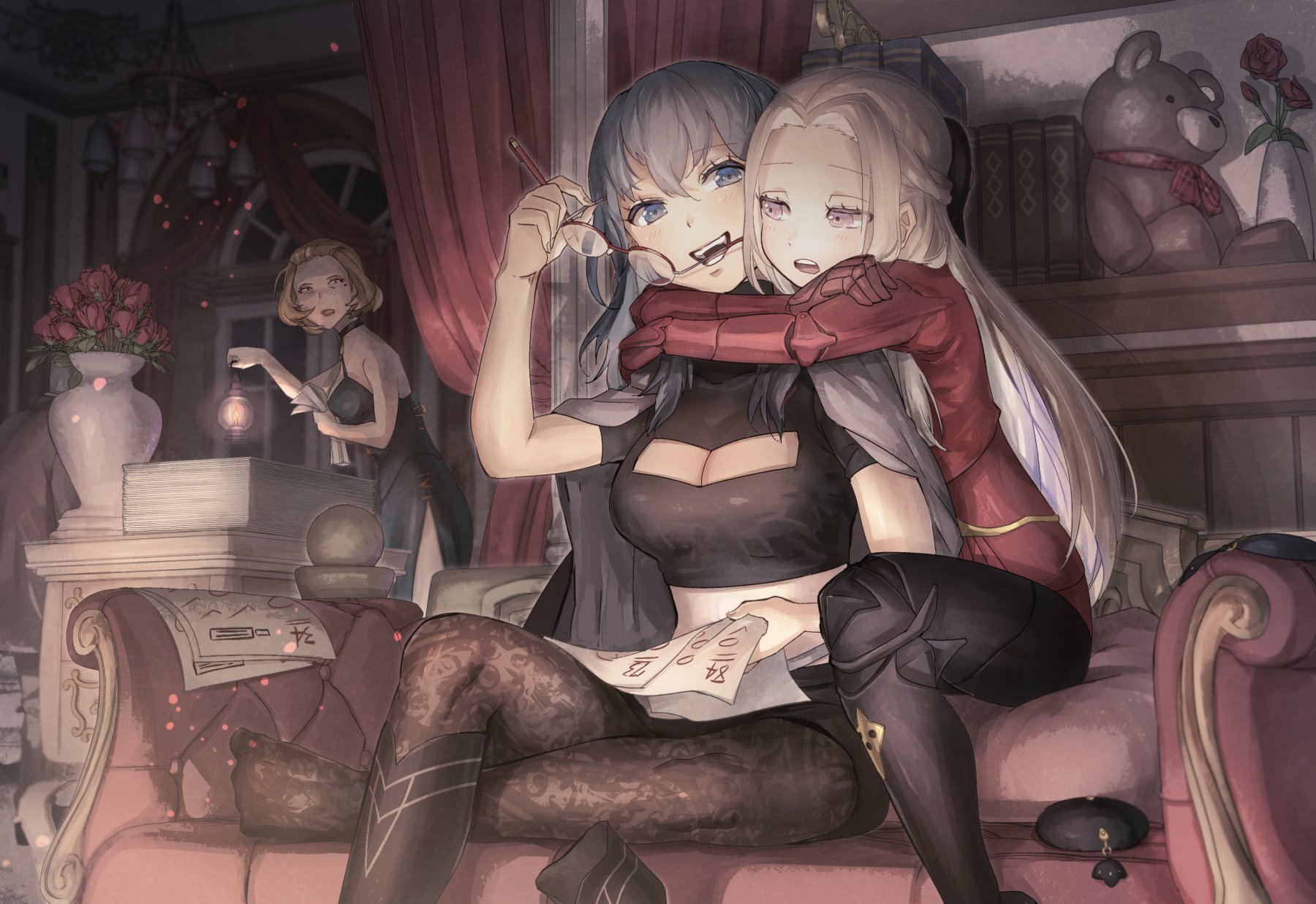 Tear Oct 19, 2020 10:45PM
This is cute, but Manuela's facial expression is making me laugh so much

FoxPaw Oct 20, 2020 12:20AM
The 34 point test was probably from Caspar.
Gewell Oct 20, 2020 2:09AM
Manuela: huh?
YayaSamuko Oct 20, 2020 4:47AM
Good

Lil-Dumpster-Rat Oct 20, 2020 12:50PM
Manuela looks like me searching for bread at 1:30 AM because I'm hungry

iPhoenix26 Oct 20, 2020 9:39PM
As tired as I am of seeing this ship, I gotta admit that this picture is pretty good.
ArcaJ Oct 21, 2020 1:17PM
Manuela is freaking out because Edelgard would never be that clingy in public. She obviously walked in on something.