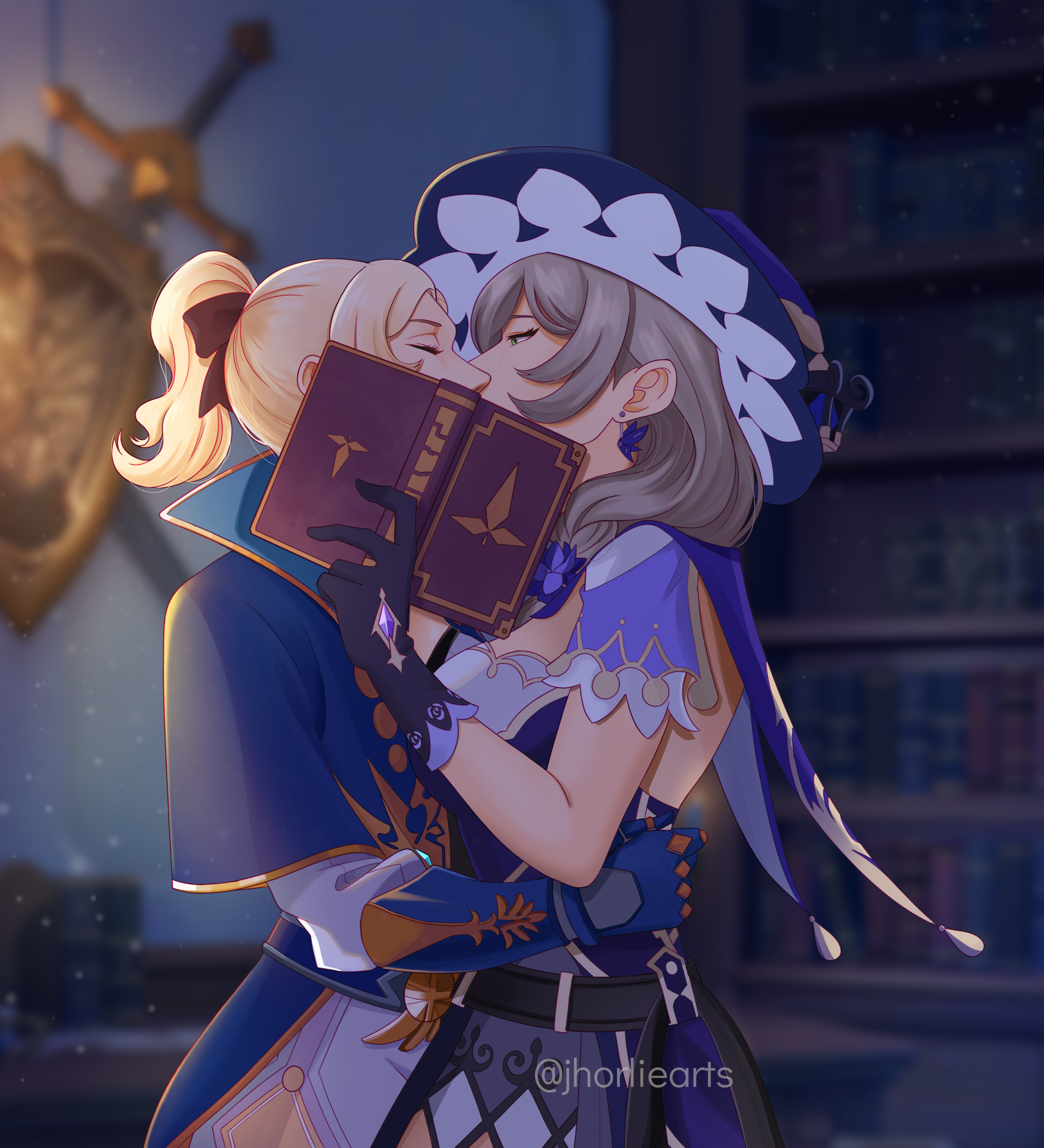 Nep Nep Oct 19, 2020 10:17PM
Ohohoho My babies are heeeeere! It really didn't take long for this pairing to come here XD

Royyam Oct 19, 2020 10:29PM
Posiblemente la etiqueta de este ship exploté
Swag Wagon Oct 20, 2020 3:07AM
No matter what universe they end up in Eli and Nozomi will find each other
Aquwin Oct 20, 2020 4:19AM
@Swag Wagon Still no. This is what I live for now.
Sae Oct 20, 2020 1:05PM
I didn't have to wait long for FANARTS to appear on this ship Muhahahahahah I love I want more
Norainhere Oct 20, 2020 5:31PM

Sakura Cartelet Oct 21, 2020 11:46PM
No matter what universe they end up in Eli and Nozomi will find each other
Somebody really should draw a picture of Eli cosplaying and Jean and Nozomi as Lisa. I guess Alisa could be Barbara Jean's supposed younger sister.

knthomsen Oct 22, 2020 8:30PM
Something is resin. And its not my adventure rank
Giee Oct 24, 2020 9:00AM
Jean would never get tired of Lisa's moans when climbing.

Ochaku Oct 26, 2020 10:59AM
Damn I've been waiting for this one

Sorako Oct 28, 2020 7:08AM
Hell yes.
SheepBeep Mar 2, 2021 8:18AM
can't wait to see more fanarts (OR MAYBE EVEN OFFICIAL) arts of this, GLORY TO YURI