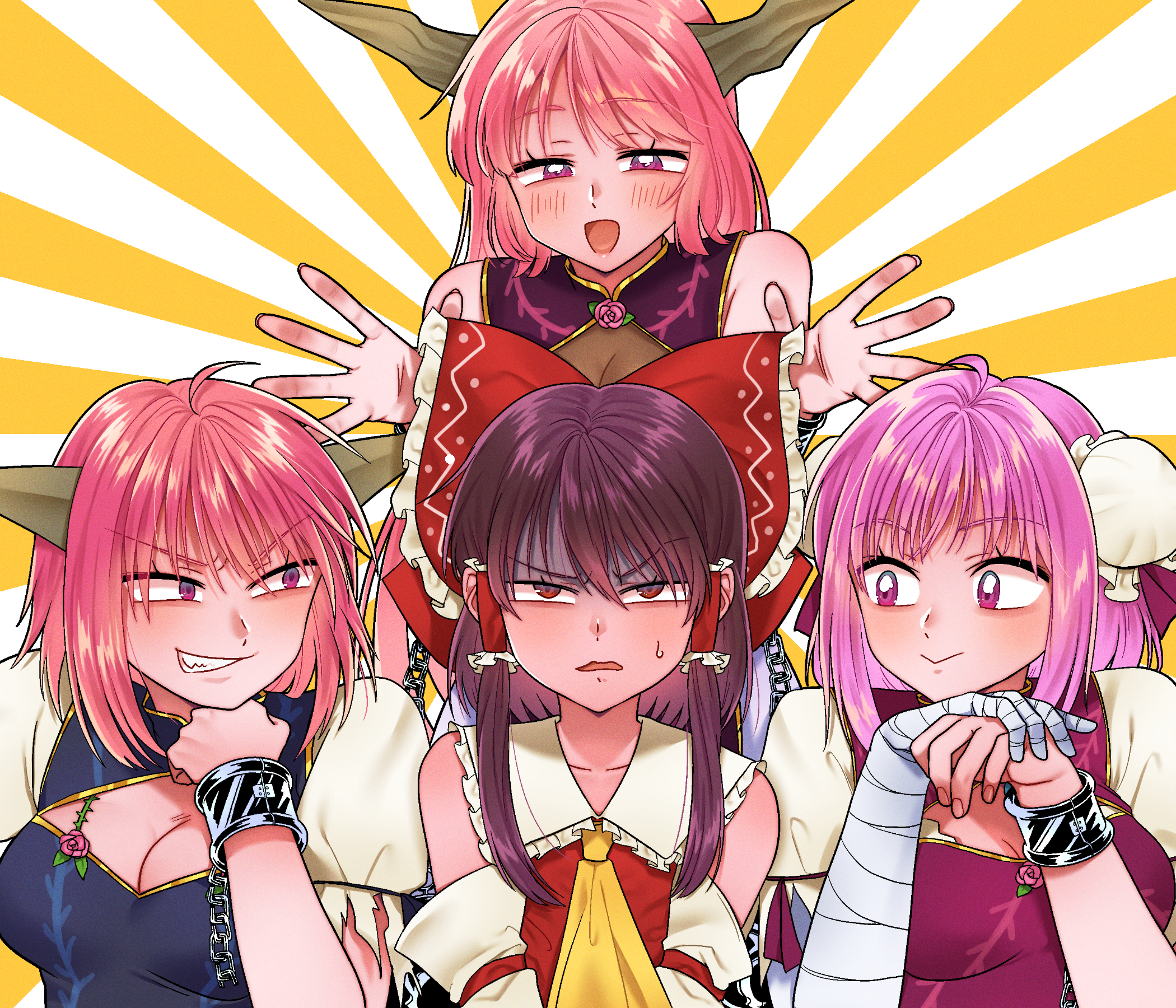 Skydragon0 Oct 16, 2020 9:09PM
No clones tag?

lilili Oct 16, 2020 10:13PM
Horny ladies~

random Oct 16, 2020 11:23PM
something something SURROUNDED BY RAGING LESBIANS

Kirin Oct 16, 2020 11:53PM
Reimu: On the right, we have the Wild and Horned Hermit. On the left, we have a Wild and Horny Hermit. And I don't know what's behind me, but I'm honestly afraid to find out.
Throbelisk Oct 17, 2020 8:30PM
Always reminded of this:

lord-of-roses Oct 20, 2020 1:41AM
"why does the world keep throwing clones and alternative personas at me?"