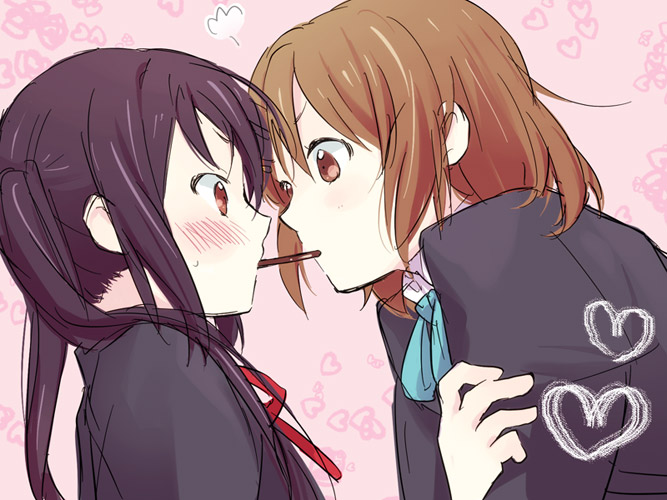 GrimEater Oct 9, 2020 8:18PM
Needs more Kon in me life!

shadesan Oct 9, 2020 10:05PM
Both seem determined to win

CharlieDaemon Oct 9, 2020 11:33PM
Both seem determined to win
It seems to me both of them will end winning here
Diana Cavendish Oct 10, 2020 3:13AM
Azunyan ! xD

Throbelisk Oct 10, 2020 9:07AM
Is the pocky game an actual game or just an excuse for some sweet (literally) kisses?

Lightsteam Oct 10, 2020 7:55PM
Probably have been a actual game at some point. How many people play it to "win" is another matter.
now i think its probably much more common in fanarts than in real life.

juanelric Oct 11, 2020 5:34PM
^same