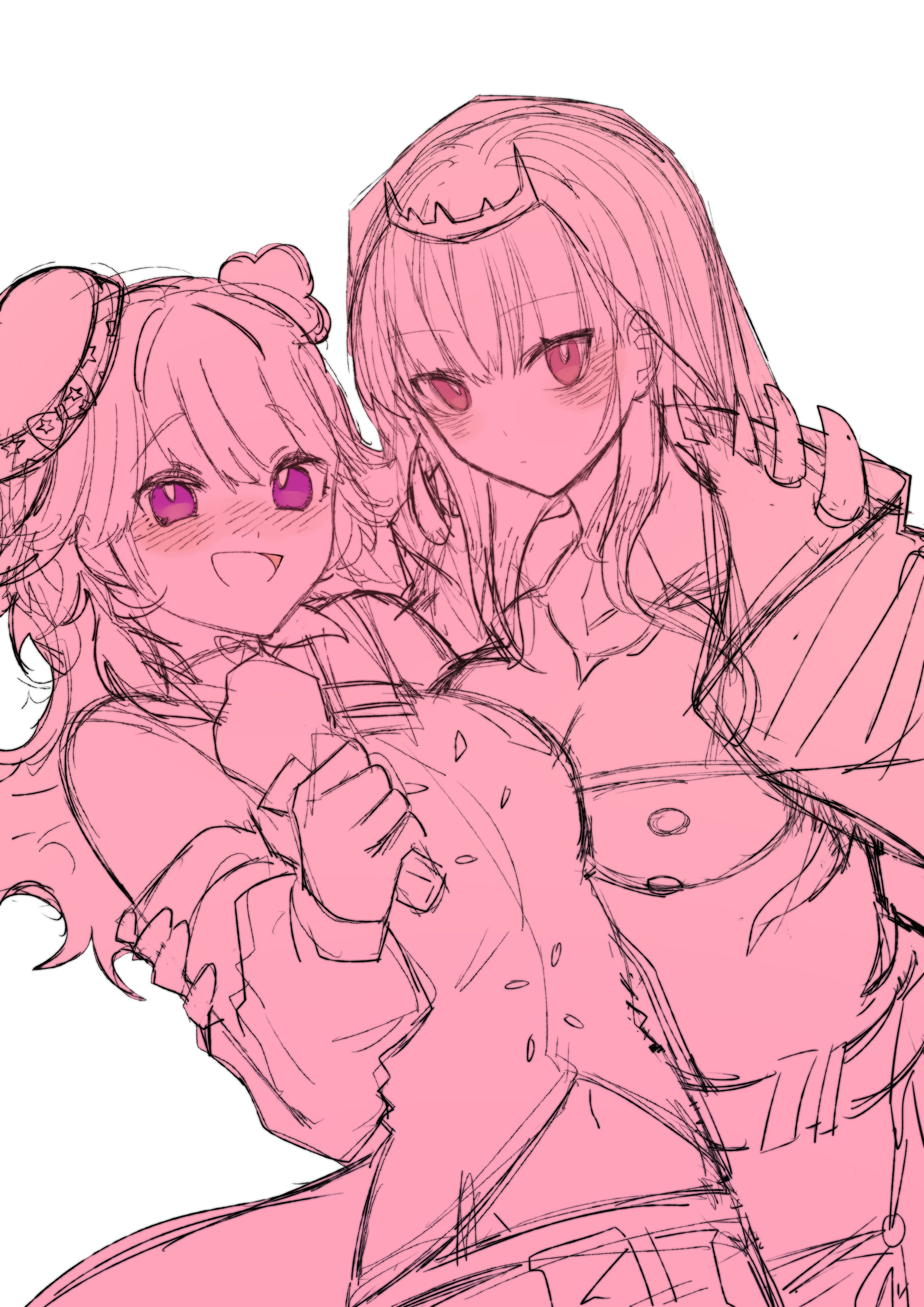 Givemeanaccount Sep 14, 2020 8:36PM
Well, this was quick
last edited at Sep 14, 2020 8:38PM
MagicalGirlCiri Sep 14, 2020 10:00PM
Kiara was hitting on Calli hard on that chatting stream.
last edited at Sep 14, 2020 10:01PM
Hylarn Sep 14, 2020 10:09PM
They debuted two days ago, and we're already seeing people ship them

Vic999 Sep 14, 2020 10:48PM
Kiara really ships herself with Calli for the most part lol

bitfarb Sep 14, 2020 11:18PM
I love the EN girls so much. I was so happy that I got to catch their debut streams live.
Jelbel Sep 15, 2020 12:15AM
@Hylarn To be fair, Kiara is incredibly thirsty for Calli. Like, she straight up said she want to procreate with her.
Akitolization Sep 15, 2020 4:59AM
Watching CalliopeKiara Stream, got Rickrolled instead
Caku Sep 15, 2020 9:34AM
Cannibal Chicken and Tsundere Boomer
my favorite
YuuKiDB Sep 15, 2020 9:48AM
Holo EN ship is already here what a blessing
Rye Sep 15, 2020 9:54AM
They pretty much debuted as a ship.
We'll probably get more tsundere moments on collabs.
Admiralkaga Sep 16, 2020 1:25AM
I love this duo. But I still await Coco's HaremHous- I mean HoloHouse dream to come true before YAGOO's
YHVH Sep 16, 2020 6:28AM
The Flame of Life, and the Chill of Death.
KiaraxMori is truly an amazing ship.
talkyuritome Sep 16, 2020 3:42PM
I love this soo much, and im too deep down the hololive rabbit hole
YuuKiDB Sep 19, 2020 10:52AM
Calli even made a song basically about Kiara
last edited at Sep 19, 2020 10:53AM