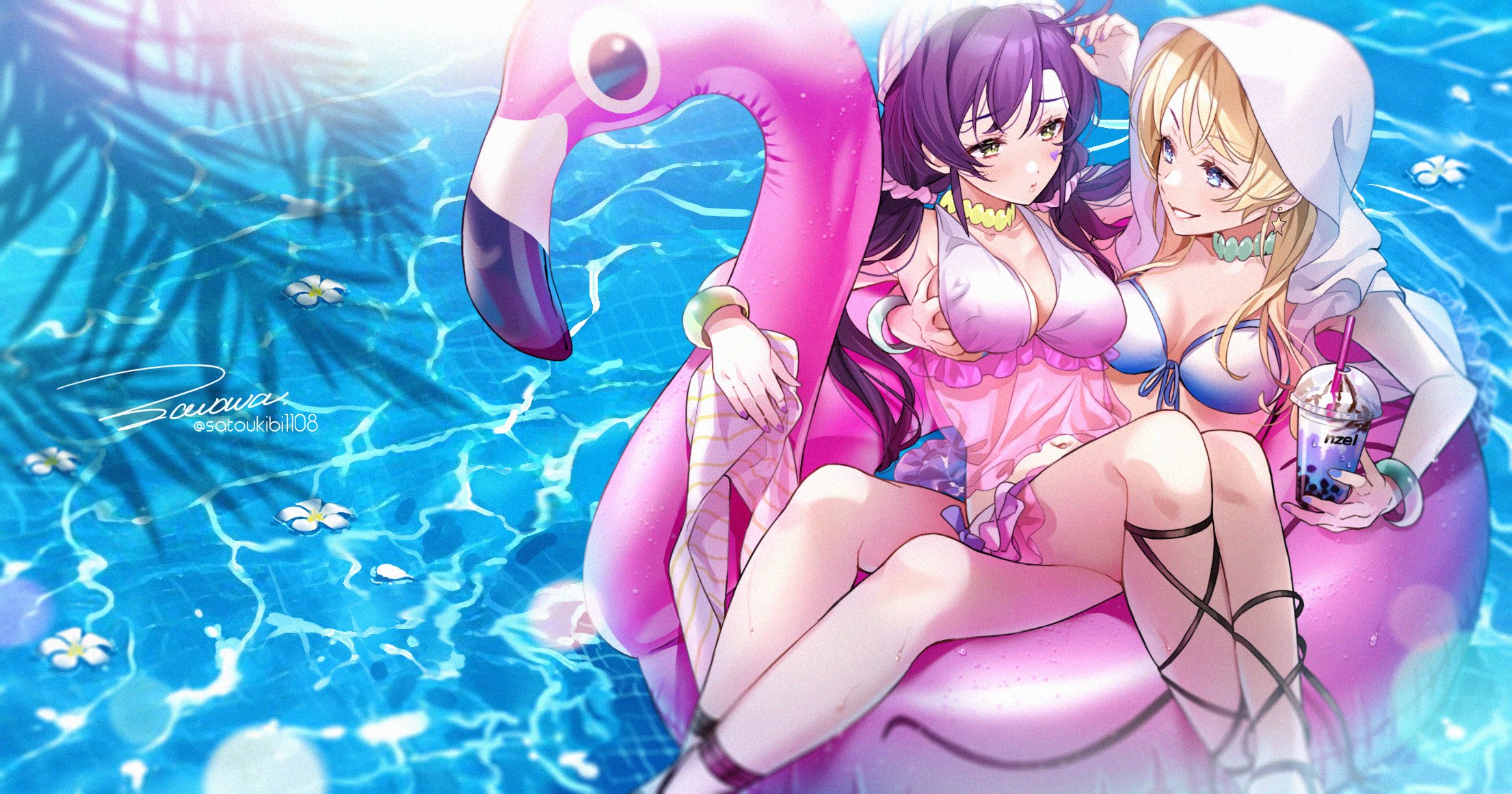 GrimEater Sep 11, 2020 9:20PM
Tuba love seat
Amersion_ Sep 11, 2020 9:29PM
Just realized Eli has her hand in Nozomi's bra/swimsuit
nio_neka Sep 11, 2020 10:05PM
a drink on one hand, a boob on the other

Bluejayc Sep 11, 2020 10:16PM
Zawawa is a blessing
Throbelisk Sep 11, 2020 10:38PM
Eli x Nozomi forever.
WhyNotYuriAnime Sep 11, 2020 10:49PM
Eli don't think I didn't noticed that pervy hand of yours going somewhere ಠ_ಠ

lucario14 Sep 12, 2020 4:53AM
Nozomi looks resigned to her fate. Once again Zawawa makes this one of the hottest love live couples around.

sofixedto Sep 12, 2020 10:04AM
zawawa strikes back again!

Haruu Sep 12, 2020 3:04PM
Zawawaaaaa you're the best!
Skywallker Sep 12, 2020 6:41PM
6.6/10 Needs Nico in there

anticow Sep 12, 2020 9:55PM
The etymology of boba makes this even better
LustGreed Sep 13, 2020 1:44AM
Zawawa never disappoints. XD

bitfarb Sep 13, 2020 12:43PM
Boba & Booba

Sup Sep 14, 2020 2:26AM
That hand tho

Nene Sep 14, 2020 12:10PM
Luv the flamingo.