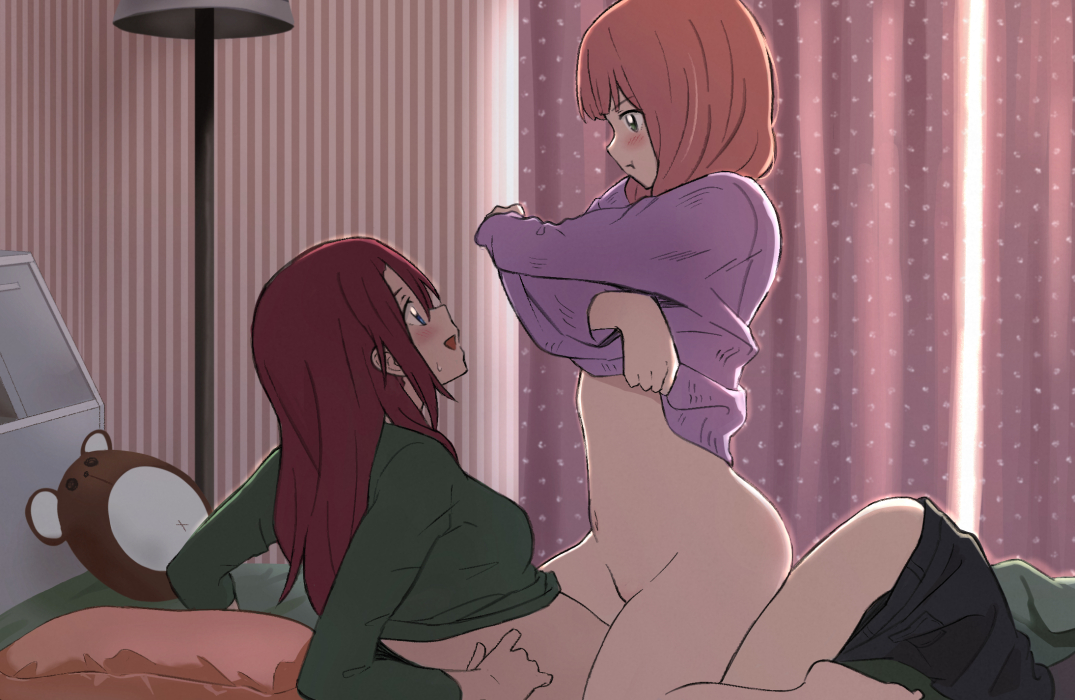 Givemeanaccount Sep 7, 2020 8:50PM
Someone's excited
Norainhere Sep 7, 2020 8:52PM
I have to wonder what Himari's pouting for, especially in this position.

Yes_Cantaloupe Sep 7, 2020 9:04PM
she would prefer tomoe to take the lead

juanelric Sep 7, 2020 9:10PM
I need more of this author's works in my life.
KS YuuHaru Sep 8, 2020 1:35AM
The setup is this one is so clean...even if im not an actual follower of the series
luinthoron Sep 8, 2020 5:08AM
Go on.
Throbelisk Sep 8, 2020 6:24AM
"Hey, you know, you're a bit heavier than I thought you'd be."
And that's why she's pouting.
king Leylard the second Sep 8, 2020 11:00AM
Nice.....

xxSatsumaChan420xx Sep 8, 2020 3:46PM
nice
Secdyy Sep 9, 2020 12:17PM
nice
kiselo_mlqko7 Sep 9, 2020 3:40PM
lewd himatomo is awesome,,

BlueFlareTOG Sep 21, 2020 11:57AM
the pout tho