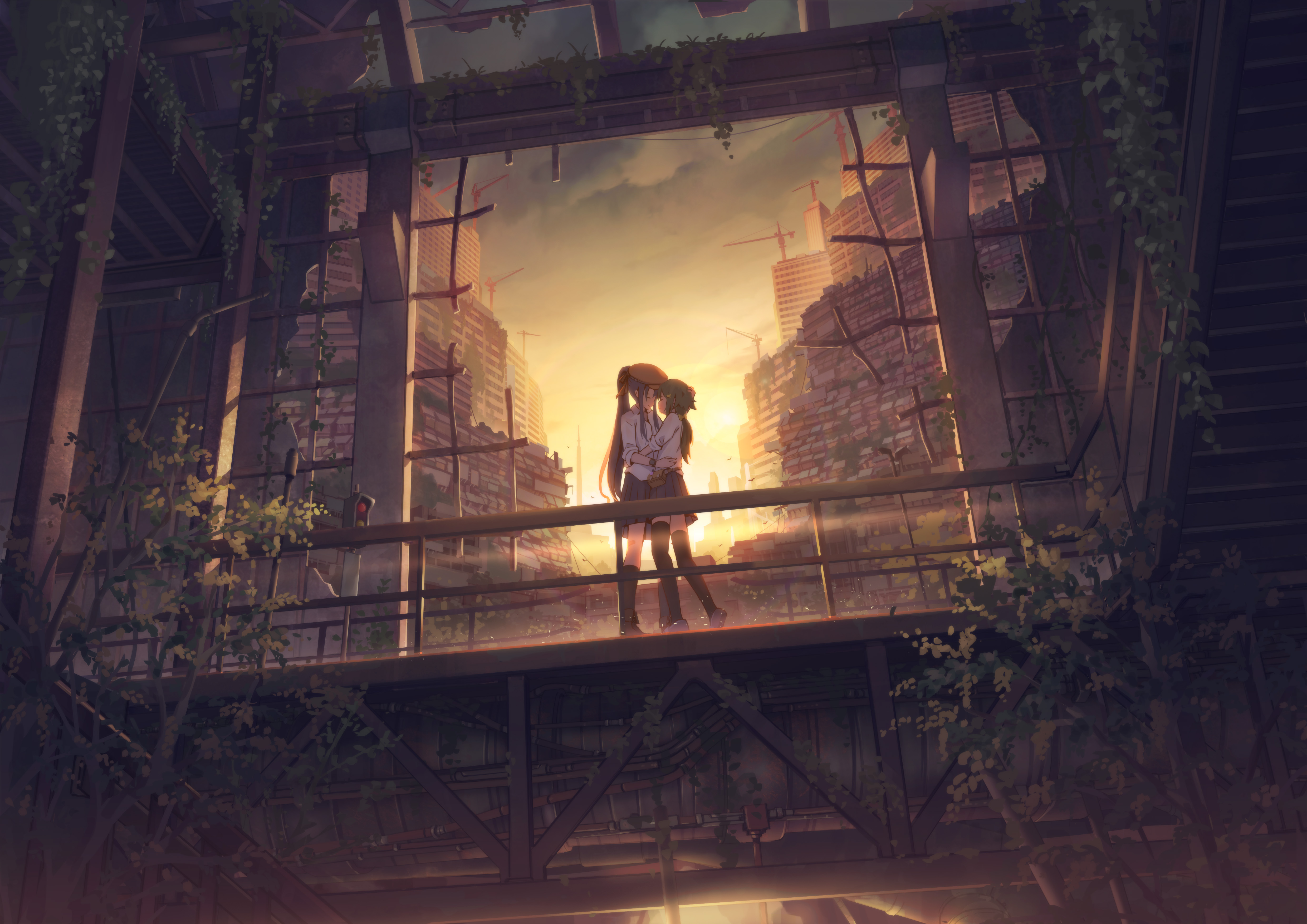 Norainhere Sep 7, 2020 8:35PM
Just the two of them, alone in the ruins of the world.
2SpiritCherokeePrincess Sep 7, 2020 9:42PM
It looks more like old buildings being remodeled. They're alone because the construction workers have gone home for the evening.

Cherryfuju Sep 7, 2020 9:58PM
Now that's gorgeous
Sabruness Sep 8, 2020 12:28AM
i think it's a dystopian feel. you have the brand spanking new buildings built (or being built) on the high ground then as you go down, the buildings get older with more signs of neglect until you reach where they are which is like the old, abandoned parts of the city which are probably like either slums or just no mans land
KS YuuHaru Sep 8, 2020 1:44AM
"Just me and you in one condemned building i don't know think about it"
last edited at Sep 8, 2020 1:44AM

AnimeSavesMe Sep 8, 2020 2:47AM
Need more post-apocalyptic yuri
luinthoron Sep 8, 2020 5:07AM
Nice.

Random Wanderer Sep 8, 2020 7:00AM
I LOVE the detailed scenery.
And also the yuri.
Swag Wagon Sep 8, 2020 5:10PM
[Sam Roberts plays aggressively in the background]
squishy-shi Sep 9, 2020 12:18AM
ohhh man i am Looking
Lewdholder Sep 10, 2020 7:55PM
Lez of Us
last edited at Sep 10, 2020 7:55PM

ninryu Sep 12, 2020 7:42AM
Yuri and ruins are my favorite things.

random Sep 12, 2020 8:49AM
...that's not even remotely ruins tho.