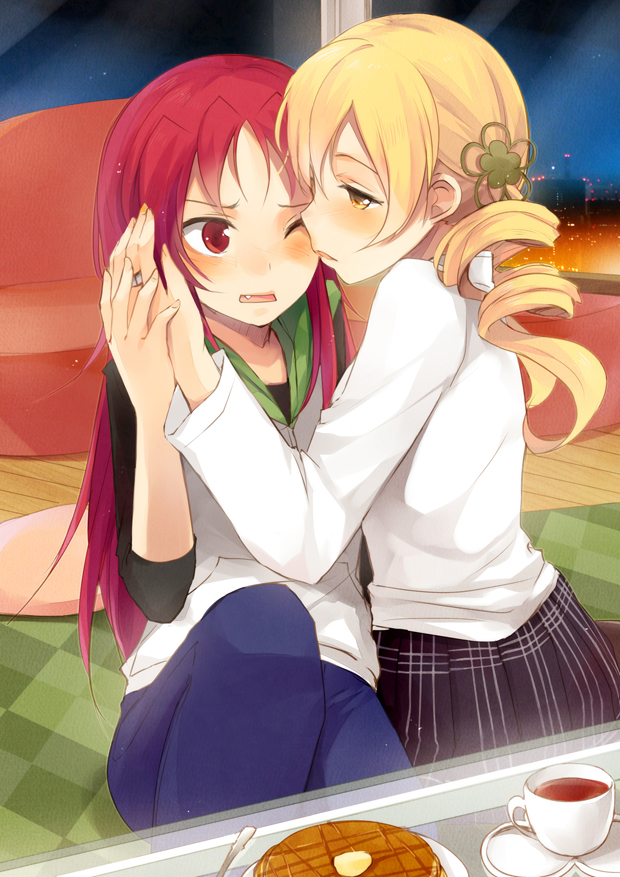 Reirin Sep 7, 2020 11:03PM
Taming the stray!

Yuri Yuriyuri Sep 8, 2020 2:13AM
My favorite madoka ship.

GrimEater Sep 8, 2020 3:54AM
The, didn't become witches, pair.
Diana Cavendish Sep 8, 2020 12:49PM
ever since i´ve read the mami x office lady doujins i cant picture her with anyone else anymore XD cute ship though..

TenshiKyoko Sep 9, 2020 12:11PM
Wait, that's illegal!

Ether Real Sep 19, 2020 3:16PM
More legal than Maminagi I suppose, and I probably prefer Mami in heat with Kyo than anyone else especially Nagisa.. tho there are some non-lewd ver.