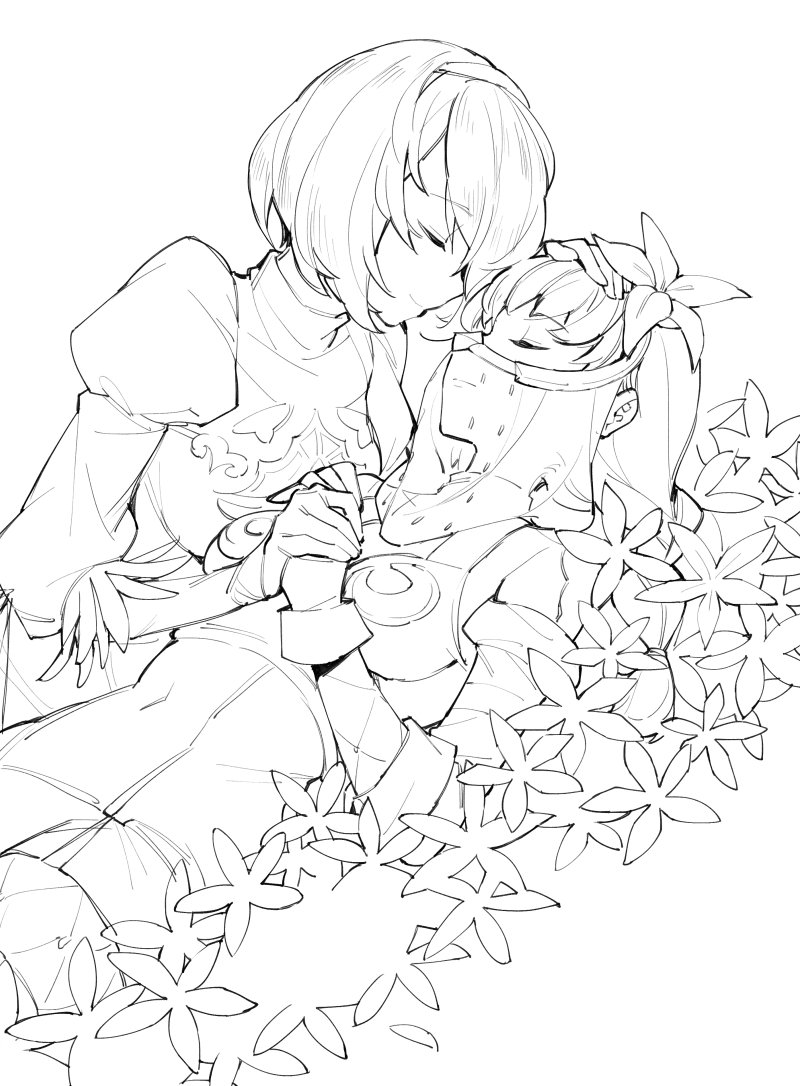 Yuri Yuriyuri Sep 4, 2020 9:36PM
Well now I'm sad. Beautiful scene.
AToastyCoyote Sep 5, 2020 12:48AM
I do wonder if 6O will make a small appearance like 21O did in the FFXIV Nier Raid

Azero25 Sep 5, 2020 1:34AM
time to feel again

Missigno Sep 5, 2020 8:01AM
Ooohhh if only!
Swag Wagon Sep 5, 2020 6:05PM
At least we know 6O got the flowers

SyxThree Sep 6, 2020 4:17AM
:( :( :(
nio_neka Sep 6, 2020 1:34PM
what's the worst that I can say
things are better if I stay
so long and goodnight
so long and goodnight
last edited at Sep 6, 2020 1:39PM

Kiana Sep 7, 2020 3:23AM
"You mean... you need me?"
Poor 6O... :x
Mai Kitty Aug 16, 2021 10:48PM
wait there was a yuri ship in nier automata!?