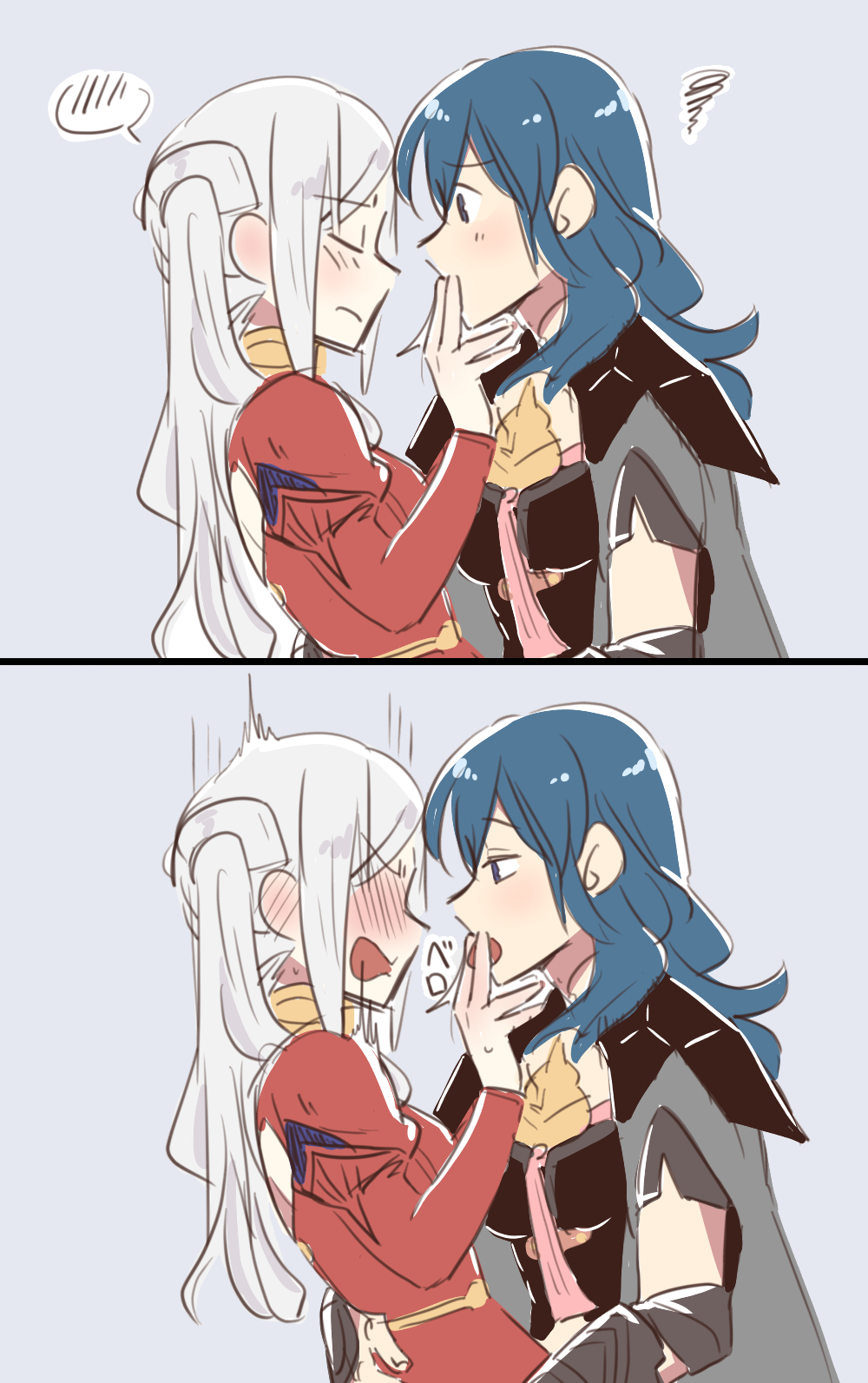 Armageddon11 Aug 31, 2020 10:07PM
dang
go Byleth go

Bugpope Aug 31, 2020 10:10PM
Byleth is unstoppable. Her gay is just too much, it's too powerful!

Woffle Aug 31, 2020 11:01PM
As someone who has done this, I can attest that this tactic is very effective

xxcindybeexx Aug 31, 2020 11:13PM
lmao i do this all the time

Zen-Pai Sep 2, 2020 2:00AM
That hand tho
ArcaJ Sep 2, 2020 2:36PM
She's just giving El a preview, of coming attractions.
Daxzkun Jan 15, 2021 1:20PM
I would've done the same thing that Byleth did tbh
[deleted] Jan 15, 2021 2:19PM
If someone puts their fingers around your mouth, they are just straight up askin for this