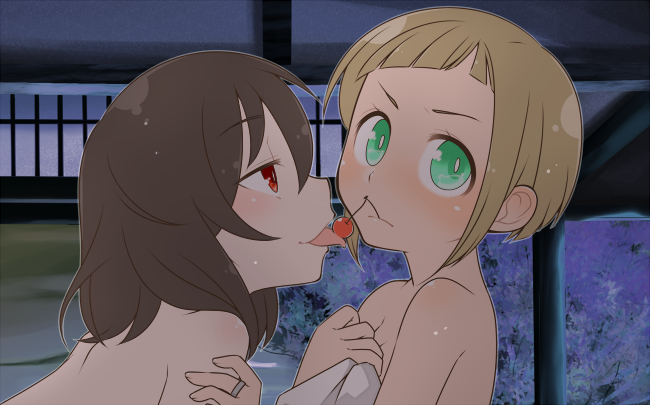 GrimEater Aug 31, 2020 8:30PM
Poppin cherries

A lil sad Sep 1, 2020 4:54AM
How dare you.
Polycell Sep 1, 2020 5:09PM
Exactly! Sakuya's eyes aren't anywhere near that small!
Veya Sep 2, 2020 8:27AM
A rare but welcoming ship to find art of...

Sakura Cartelet Sep 2, 2020 8:31PM
Too bad NA is shutting down. I'd really have liked to see more ships in Magia Record like this one...

Thatguywholikestoship Sep 5, 2020 2:09AM
After I read their story I just couldn't help but ship them.
Such a good ship. It actually made me like Sakuya despite her "eyes" (tho I gotta say she looks pretty cute in fanarts)
BV Sep 5, 2020 5:32PM
@Broken_Haru
Nothing to be sorry about, I'm actually thankful.

CuteWholeSomePi Sep 8, 2020 10:05AM
Her eyes is weird in the game but this is Acceptable.