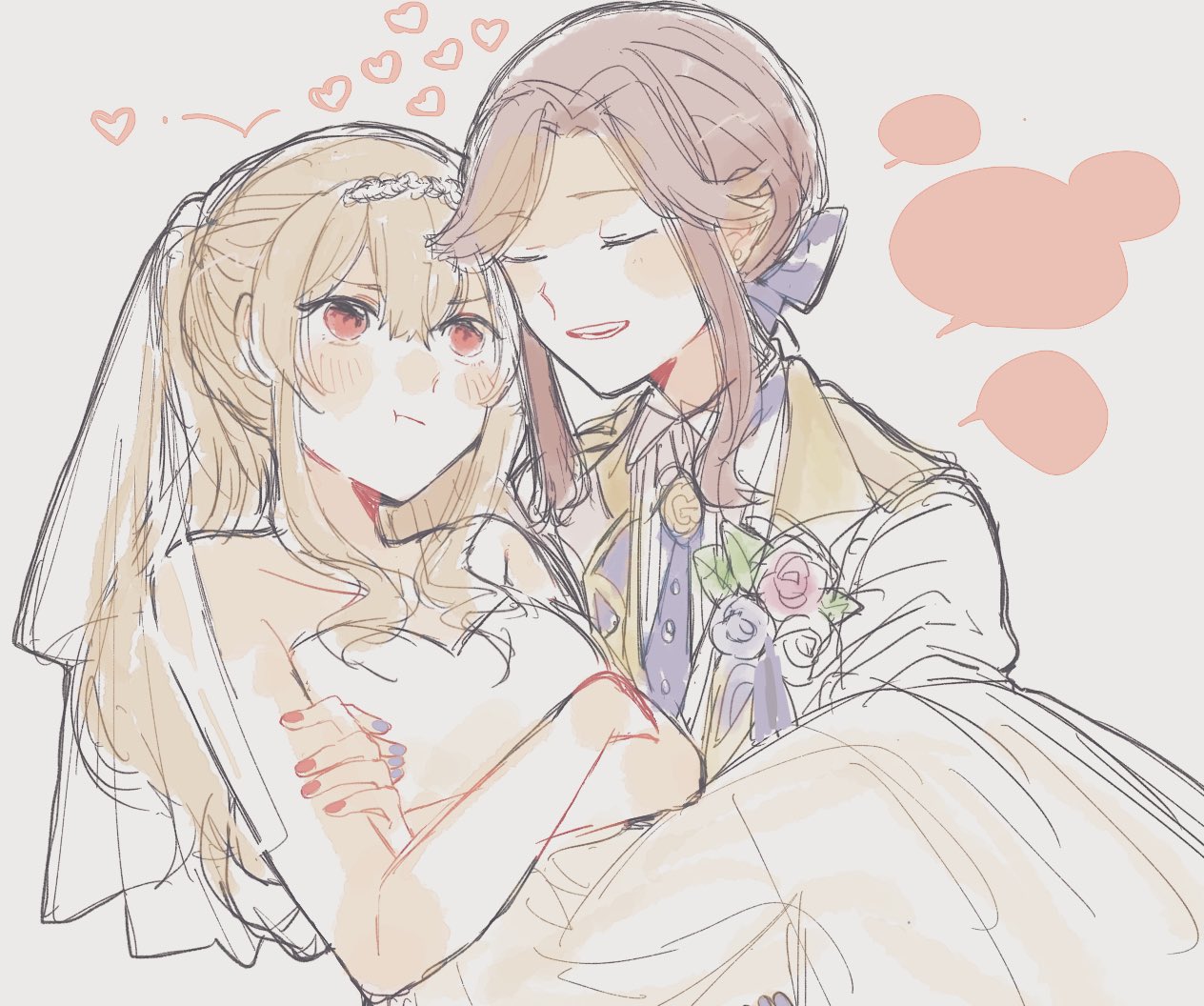 Lightsteam Aug 28, 2020 10:16PM
Wedding Yuriiiiiiiii! Love Claudine pouting in this situation.
KS YuuHaru Aug 29, 2020 2:16AM
Those claudine's cheeks o°-°o

Zeltrech55 Aug 29, 2020 2:34AM
Poor Maya married a tsundere

AnimeSavesMe Aug 29, 2020 2:55AM
Ma Claudine

Thatguywholikestoship Aug 30, 2020 1:52AM
The pouting is strong in this one.

Kirin Oct 30, 2020 10:01AM
Maya's Groom Unit in Re Live has a finishing move wherein she's basically just chased by a pack of wild lesbian brides who trample over every enemy in the vicinity. The writers get it.

DylanOgg Aug 13, 2022 11:27AM
Is it just me, or does Claudine look a little like Yuzu Aihara?