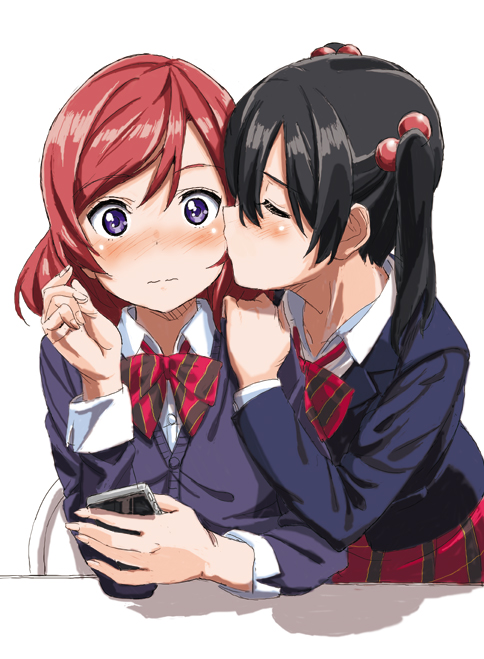 GrimEater Aug 24, 2020 8:33PM
As it should be
Amersion_ Aug 24, 2020 9:24PM
^ Haven't agreed with something so much in a while

Throbelisk Aug 24, 2020 10:21PM
"Nico Nico CHUUUU"

Rock-on8892 Aug 24, 2020 11:45PM
sweet

Zeltrech55 Aug 25, 2020 4:23AM
Nico has broken the Tsundere barrier!

Cherryfuju Aug 25, 2020 9:33AM
Nico is on the offensive

CallMeDoja Aug 25, 2020 7:17PM
They never get old
Luarios Aug 29, 2020 8:10AM
I don't see a lot of artwork that uses their old design. I love it!