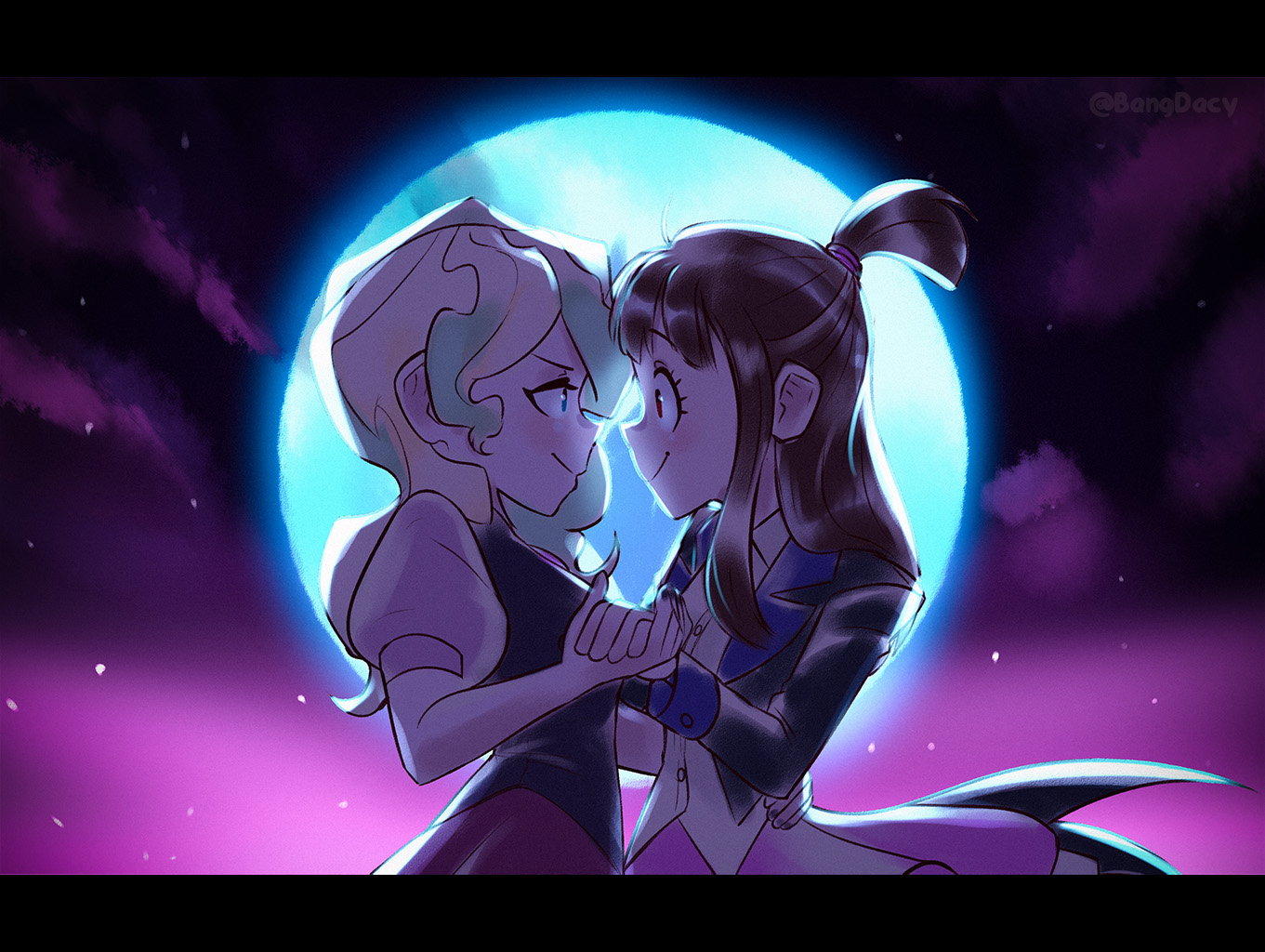 WhyNotYuriAnime Aug 14, 2020 9:04PM
I screamed diakko and fist bumped into the air, only to hit my hand against a wall and skin myself
Story of my life
GrimEater Aug 14, 2020 9:07PM
Dance with me

kickap00 Aug 14, 2020 9:12PM
Like Dana said: Be gay do witchcraft

Throbelisk Aug 14, 2020 10:35PM
Diana: "You're ready for what's next, right?"
Akko: "Mmm hmm. Yep. I think."
Smolgirl Aug 14, 2020 10:36PM
Nice crossover
Amersion_ Aug 14, 2020 10:47PM
Diana looks so self assured here it's nice lol

Ferhog Aug 15, 2020 3:01AM
ME: "After that last episode does this mean we're going to start seeing lumity content on Dynasty-scans?"
DYNASTY-SCANS: "Well yes bit actually no."

SaturnX Aug 15, 2020 4:50AM
fuck YEA
Mox Aug 15, 2020 4:48PM
Lumity ! Lumity !!
SakuraIce22 Aug 16, 2020 1:29AM
I just yelled "OH YOU BASTARD!!" and it's 2:30am Idk how my sister didn't wake up

Cuca Aug 16, 2020 3:33PM
This is the crossover we all want
X.L Aug 17, 2020 8:31AM
dance with me, make me sway:)
X.L Aug 17, 2020 8:32AM
LUMITY LUMITY LUMITYYY DIAKKO DIAKKO DIAKKOOOO

Hoskins88 Aug 24, 2020 2:46AM
Its so funny to see people who get the reference and those who don't

Shinny Chariot Aug 28, 2020 5:24AM
INCREDIBLE