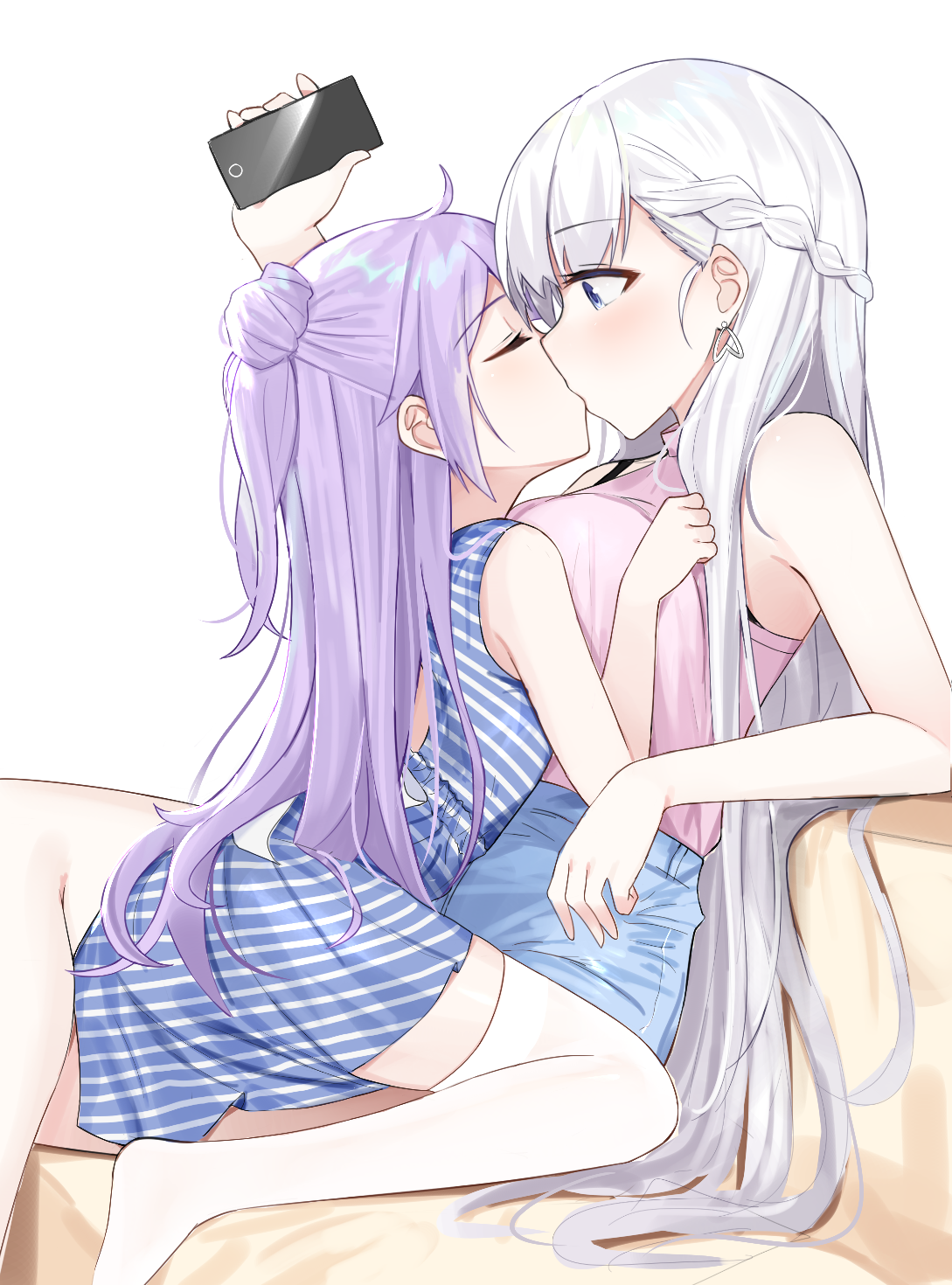 EnjoyTheNoise Aug 10, 2020 8:46PM
Interesting pairing :thinking:

myrrhmidon Aug 10, 2020 10:09PM
Then Enterprise walks in...

YHVH Aug 10, 2020 11:59PM
If Ark sees this, it won't be her having a nosebleed
elevown Aug 11, 2020 12:27AM
Girl on the left couldnt be sat like that with the other girls legs crossed how they are- her hips would be higher and kinda twisted- you'd probably even see a bit of her raised left leg going over silver girls right one..
Aside from that its very nice :)

AnimeSavesMe Aug 11, 2020 3:17AM
Eeeeeyyy
Komi028 Aug 11, 2020 9:13AM
Someone tell the artist to draw more of this.

Rye Aug 11, 2020 9:37AM
Now that is some cute crack!
Skywallker Aug 11, 2020 6:55PM
What??

juanelric Aug 11, 2020 7:06PM
Belslow

You cant hear image they say Aug 11, 2020 11:09PM
when unicorn have enough of Illustrious :