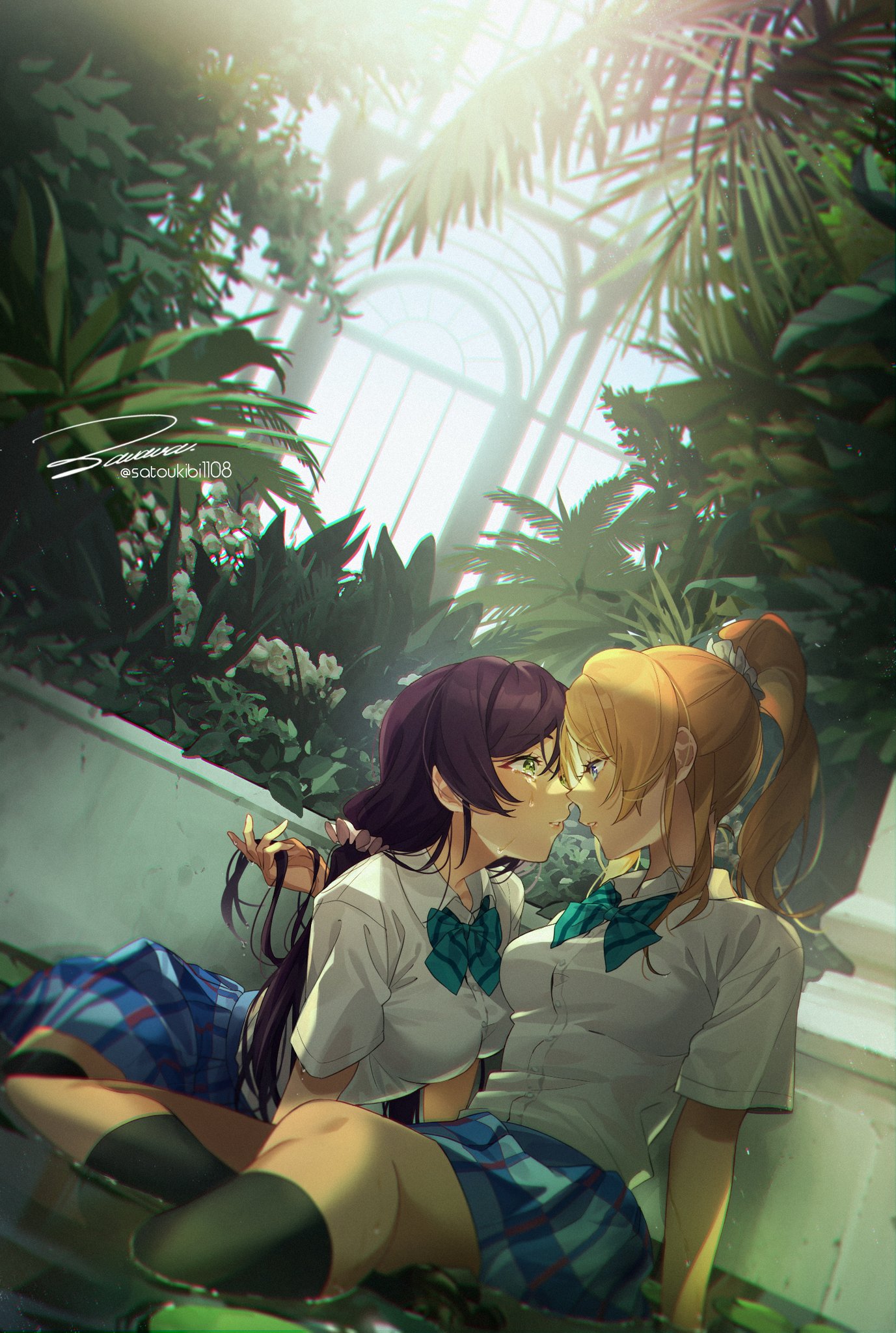 GrimEater Aug 3, 2020 8:54PM
Jungle fever
Amersion_ Aug 3, 2020 10:11PM
Zawawa strikes once again with the S Ranked Nozoeli

Clueless1 Aug 4, 2020 12:16AM
First Place!
Light source and shading well done. Background helps establish the mood of characters (an accidental fall into the fountain/pool).

Lambda2B Aug 4, 2020 12:28AM
Nice one to my smartphone wallpaper

Zeltrech55 Aug 4, 2020 1:50AM
Looks like Eli's comforting Nozomi
Such good friends
Nothing romantic about this. Just gals being pals

ninryu Aug 4, 2020 2:48PM
Lalalalala~

You cant hear image they say Aug 4, 2020 11:02PM
who make nozomi cry?!
Loads Shotgun
Huckle-Berry Aug 7, 2020 4:40AM
Zawawa strikes again with more wonderful NozoEli art

rincewind Aug 7, 2020 10:23AM
La~ laralalalala~
Yume no meiro~ yuri no meiro~

Haruu Aug 7, 2020 4:37PM
P E R F E C T I O N