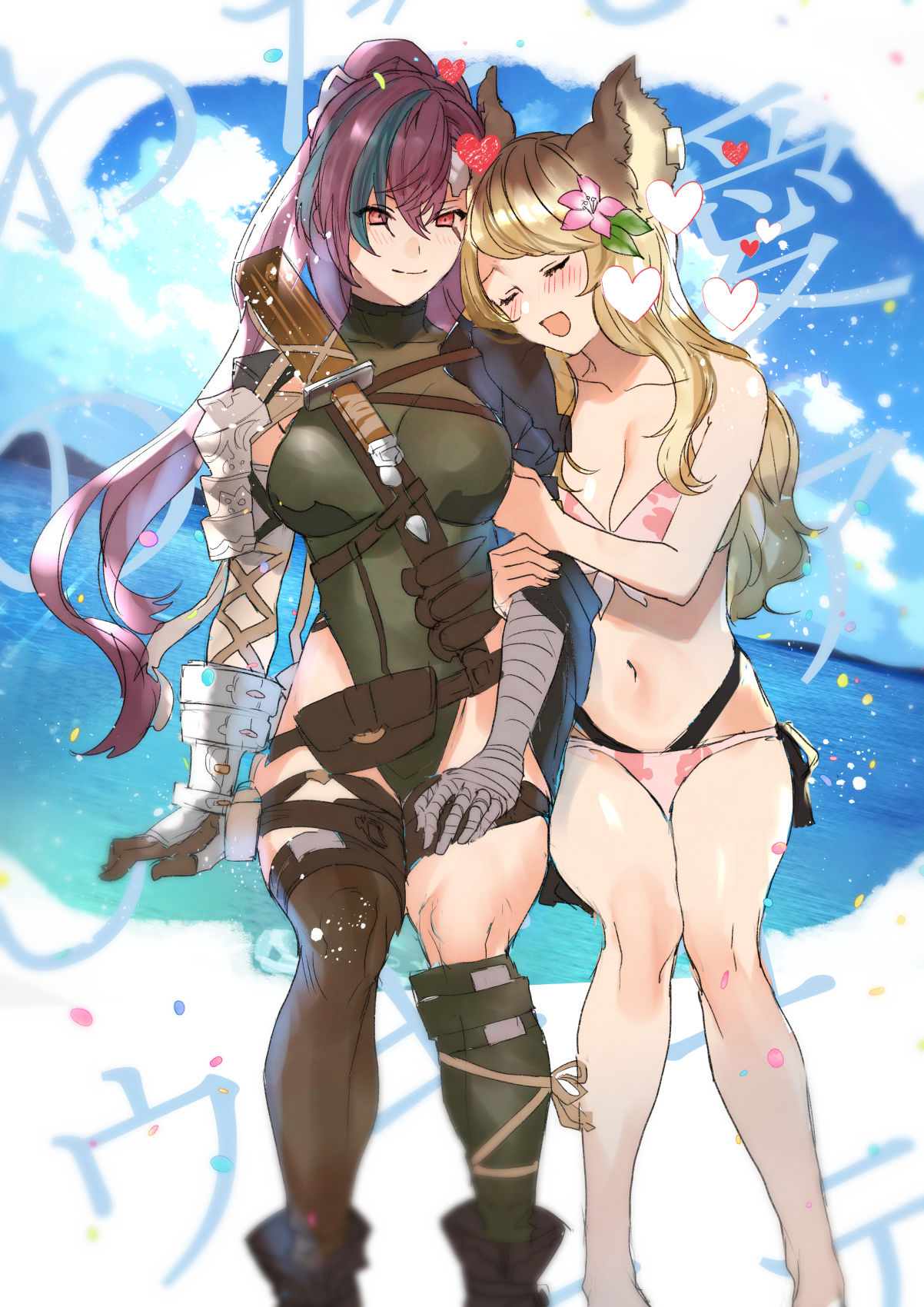 The immaculate Jul 31, 2020 10:30PM
Back at it again with the impressive leg muscles being able to hold em up like that.

Just a goddess with her guardian Aug 1, 2020 1:23AM
Left gbf for awhile. What's happened with these 2?
Cloy552 Aug 1, 2020 1:34AM
I expected this as soon as Meg rescued her
@Just a goddess with her guardian So they're new characters from the "My Beloved Auguste" Event that's going on right now and they're childhood friends who kept running into each other on vacation and during Meg's fifth Vacation she rescued Mari from dying when Mari's boyfriend ditched her and Mari fell HARD for Meg

Clueless1 Aug 1, 2020 5:57AM
Third place.

AnimeSavesMe Aug 1, 2020 12:38PM
@Cloy552
Oooohh, thanks for that short summary. I was kinda confused how did this two appeared

The immaculate Aug 2, 2020 5:37AM
@Cloy552 so like is granblue fantasy actually gay?