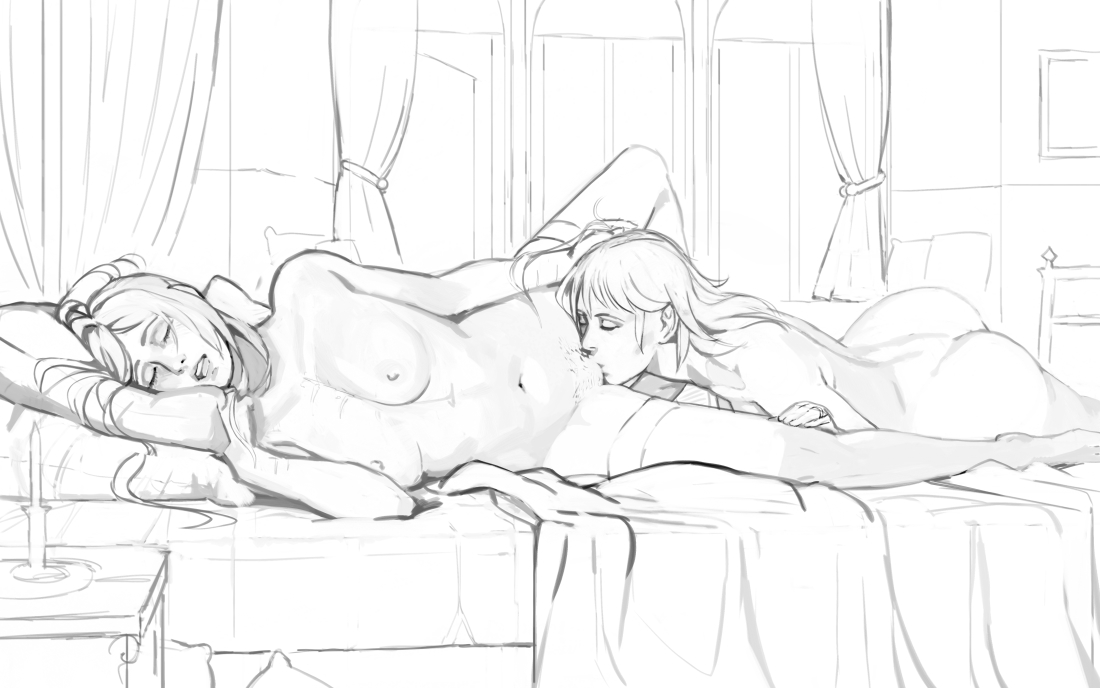 GrimEater Jul 17, 2020 9:36PM
Mlem
raeminyr Jul 17, 2020 9:55PM
nice

Clueless1 Jul 17, 2020 10:21PM
Third place.
Hey, for a pencilled outline, that's pretty good getting third place.
"Lick the alphabet!" —Sam Kinison, Comedian (Louder than Hell cd, copyright 1986).
Rye Jul 18, 2020 9:19AM
This artist's cunnys are 10/10.

yuri best Jul 18, 2020 10:35AM
so good
Diana Cavendish Jul 18, 2020 3:03PM
This artist´s twitter is like paradise and this picture is perfect

juanelric Jul 18, 2020 3:37PM
nice

Khe Aii Jul 18, 2020 9:17PM
No
Xvnom Jul 19, 2020 10:01AM
Damn
Risamari Jul 20, 2020 5:05PM
This is like an anatomy study, so beautiful.
Risamari Jul 20, 2020 5:06PM
Just realized the author now, makes sense. Amazing.

Bugpope Jul 21, 2020 10:48AM
Futomomomoe is a goddamn blessing to yuri art.