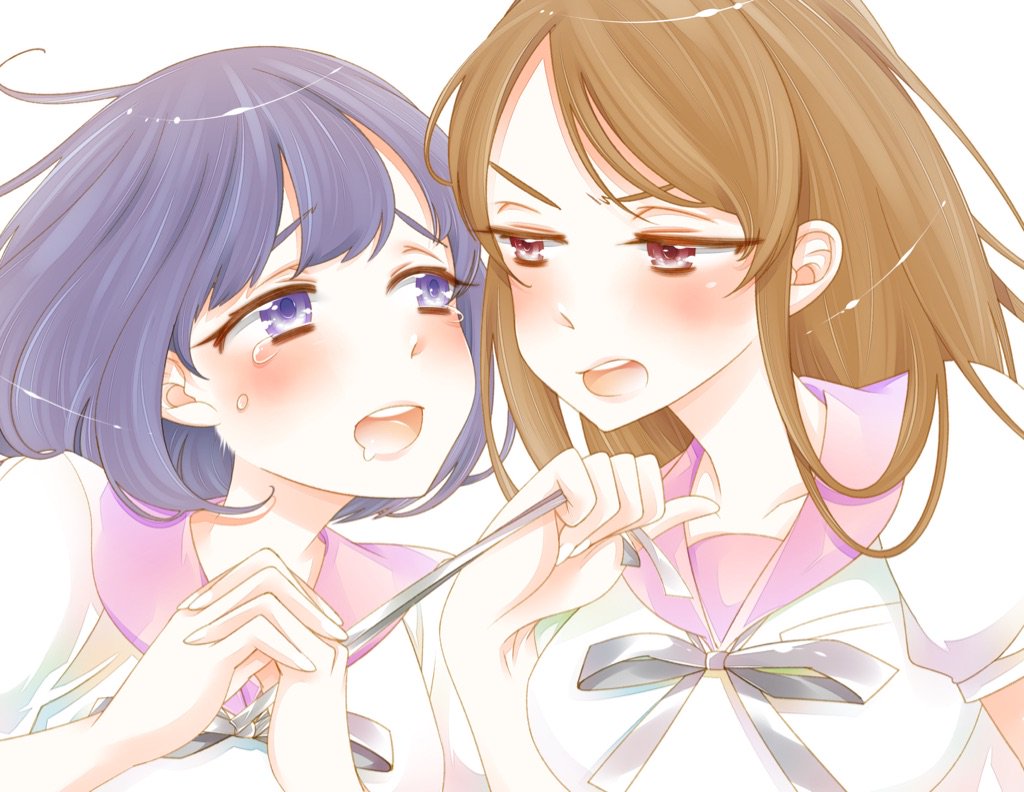 BlueDsc Jul 3, 2020 9:26PM
Oh dang, here's a blast to the past. Been a while since I read this, maybe I should reread it.

ParasyticGhoul Jul 3, 2020 11:49PM
I always thought the tsundere one has a blonde hair
Bakatown-kun Jul 4, 2020 1:40AM
Whoaaaa that's trippy I just reread the series. It's as good as I remember.

Azero25 Jul 4, 2020 2:51AM
oh hey this is one of the first yuri I've read
Marion Diabolito Jul 4, 2020 2:51AM
the girl on the left is kind of moe.

Mimiyaah Jul 4, 2020 9:23AM
Omg she loves her punishment xD
Rye Jul 4, 2020 9:54AM
I feel like I read this manga but I have no memory of it...guess I'll go ahead and read it since it's short.
jonkka Jul 4, 2020 11:14PM
I missed this

kickap00 Jul 5, 2020 2:30AM
Love and miss this manga

Dietskittles Jul 11, 2020 5:09AM
Dang, it's been so long I don't really remember this one. I'll have to go back and read it.

Beefaroni Oct 30, 2020 6:12PM
Just found the new image. It really was an amazing series, with SPOILERS
having one of my all-time favorite yuri confessions. Great short reread
bubbleteabird Oct 30, 2020 6:38PM
I miss this manga now. It taught me the beauty of S&M
KZA Oct 30, 2020 6:45PM
Woah I didn't know there was another image of these two, how I miss them, such a cute, fun, short series.