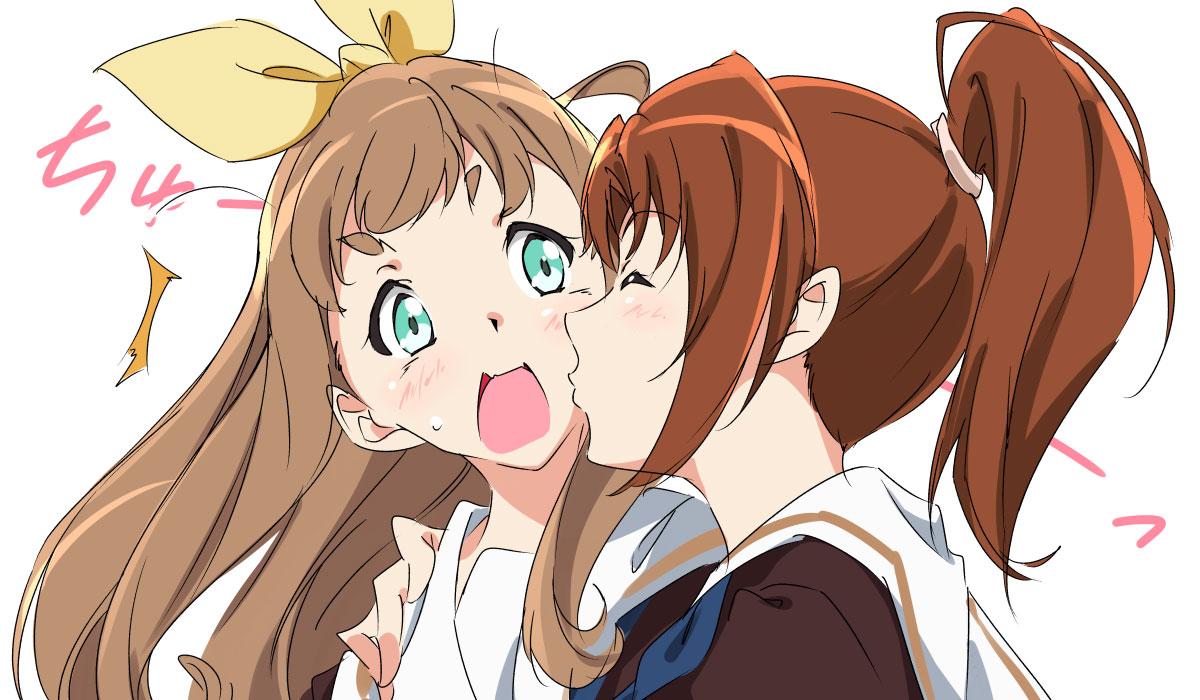 REDflame23 Jun 29, 2020 8:53PM
I see shock, but no exclamation point.
nio_neka Jun 29, 2020 11:07PM
surprise kiss
katewarner Jun 30, 2020 12:18AM
This is one of the coolest couples. And when Yuuko takes that ribbon off...watch out.

Random Wanderer Jun 30, 2020 12:25AM
Oho? I haven't seen this one before. Cute.
ReadingDoujinshi Jun 30, 2020 1:37AM
god , That face js meme-able
Junonboy Jun 30, 2020 8:14AM
She just love you Yuuko

WhyNotYuriAnime Jun 30, 2020 1:30PM
I need more of this ship
zeffy101 Jul 3, 2020 12:58AM
love these two because of the banter/trolling they do to each other haha i wish we had a spinoff anime based on Natsuki and Yuuko

Zen-Pai Jul 3, 2020 2:00AM
I can hear the scream