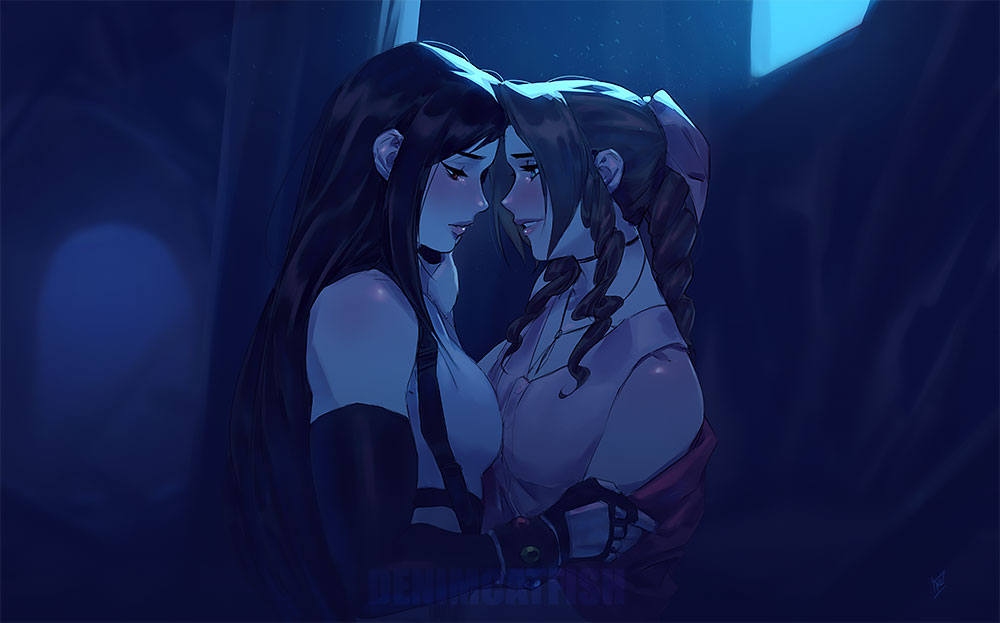 GrimEater Jun 19, 2020 9:48PM
Sexy

Arendellecitizen Jun 19, 2020 9:54PM
NOW KISS

Mimiyaah Jun 19, 2020 10:59PM
Eager hands

YuriMonster Jun 20, 2020 5:49AM
Wow
Huckle-Berry Jun 20, 2020 9:51AM
Just wow
last edited at Jun 20, 2020 9:51AM

Nene Jun 20, 2020 1:51PM
Aeris x Tifa, huh?
Well, if Cloud and Barret become lovers, I guess it could happen.
nio_neka Jun 20, 2020 8:51PM
just the two of us
TifalovesAerith Jun 21, 2020 4:25AM
Good to see I'm still strong in artist's preferences, as it should be since I'm the only canon of this entire game, yes!