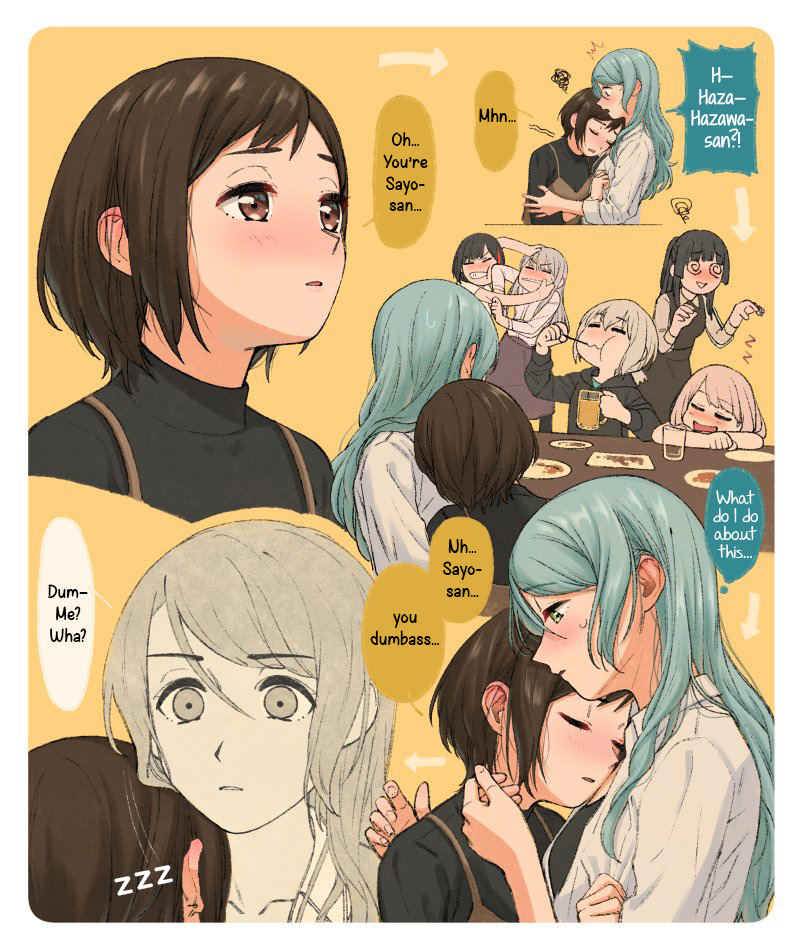 Nathaniel Kamb Jun 19, 2020 8:36PM
Tsugumi used "swear", It was super effective!!
Lionfiles Jun 20, 2020 1:24AM
TSUGUSAYOOOOOOOOO

Azero25 Jun 20, 2020 1:46AM
Sayo is confused lol

schoenberg Jun 20, 2020 2:15AM
Sayo in the last 'panel' reminds me of when Yukko lost her wallet.
ReadingDoujinshi Jun 20, 2020 3:21AM
Just go to a hotel already. Don't forget to lock the door..the other hikawa will interrupt.

Zen-Pai Jun 20, 2020 9:47PM
Jajajaja Yukko lost her wallet feel. Yes, on point
The fact that Ran and Yukina are faiting in the back and that akko, Tomo-chi and Lisa are missing. Is just perfect

Bluejayc Jun 21, 2020 12:21AM
Saw this on twitter and was hoping to see it translated haha, its adorable <3