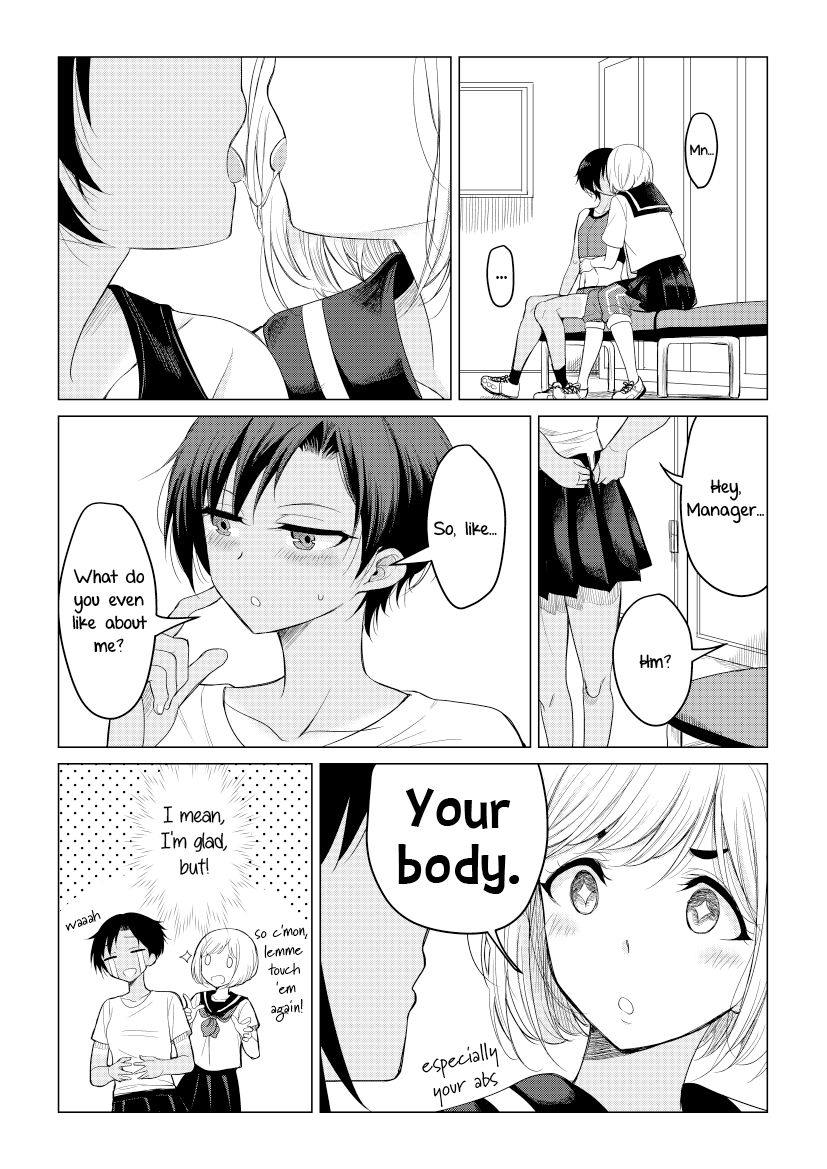 Lilliwyt Jun 15, 2020 8:55PM
I mean, abs are nice.
Givemeanaccount Jun 15, 2020 9:00PM
I mean, at least she's honest about it

Guardian of the Lilies Jun 15, 2020 9:34PM
Abs

Clueless1 Jun 15, 2020 9:47PM
Cute

Mimiyaah Jun 15, 2020 10:33PM
The eyes full of passion! XD
Sabruness Jun 15, 2020 11:10PM
I want to see a serialization because manager-san seems like she's be one hell of a top.

neutraluser Jun 16, 2020 12:16AM
@Maximus66
This blew my mind. Thank you for sharing this devilish work

Sup Jun 16, 2020 2:00AM
She's not wrong
Mauser Jun 16, 2020 3:25AM
Props for honesty.
BiohunterX Jun 16, 2020 5:22AM
at least shes honest

ClaudeSP89 Jun 16, 2020 11:43AM
@Sabruness
Serialization. Yes, please. Yuri deities I hope you hear our call.

B-to480 Jun 16, 2020 8:51PM
I ABS.olutely love you!