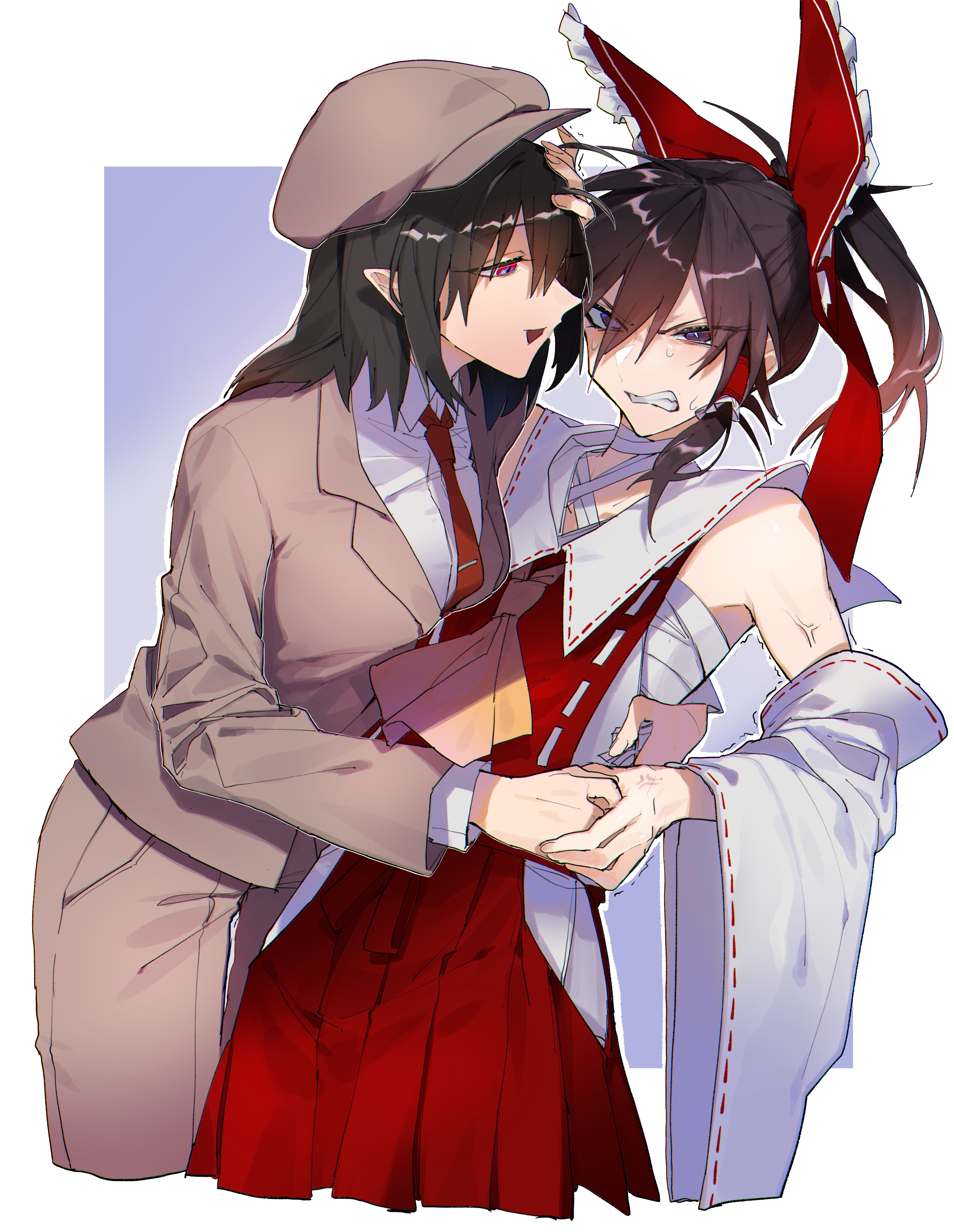 Decoy Jun 13, 2020 1:51PM
I love how Reimu's just like: "get the fuck off me", while Aya's like: "i am not going to let go until i get what i came for"
Vyborg Jun 13, 2020 6:06PM
That Reimu's face tho

wokeom Jun 13, 2020 7:12PM
reimu looking hella fit here
nio_neka Jun 14, 2020 2:52PM
Aya: playing hard to get, huh
Reimu: NO, GET AWAY FROM ME
Aya: aww, you're so cute when you're like this
Reimu: D:<
Omega Deuse Jun 14, 2020 8:05PM
That is a dangerous game you're playing there, Aya. You might be a Tengu, but she's still the Red and White Shrine Maiden.
Also, the artwork is awesome. They both look really sharp and I love their expressions and clothes.

Shion Jun 15, 2020 7:05AM
a second before violence tag entered the chat