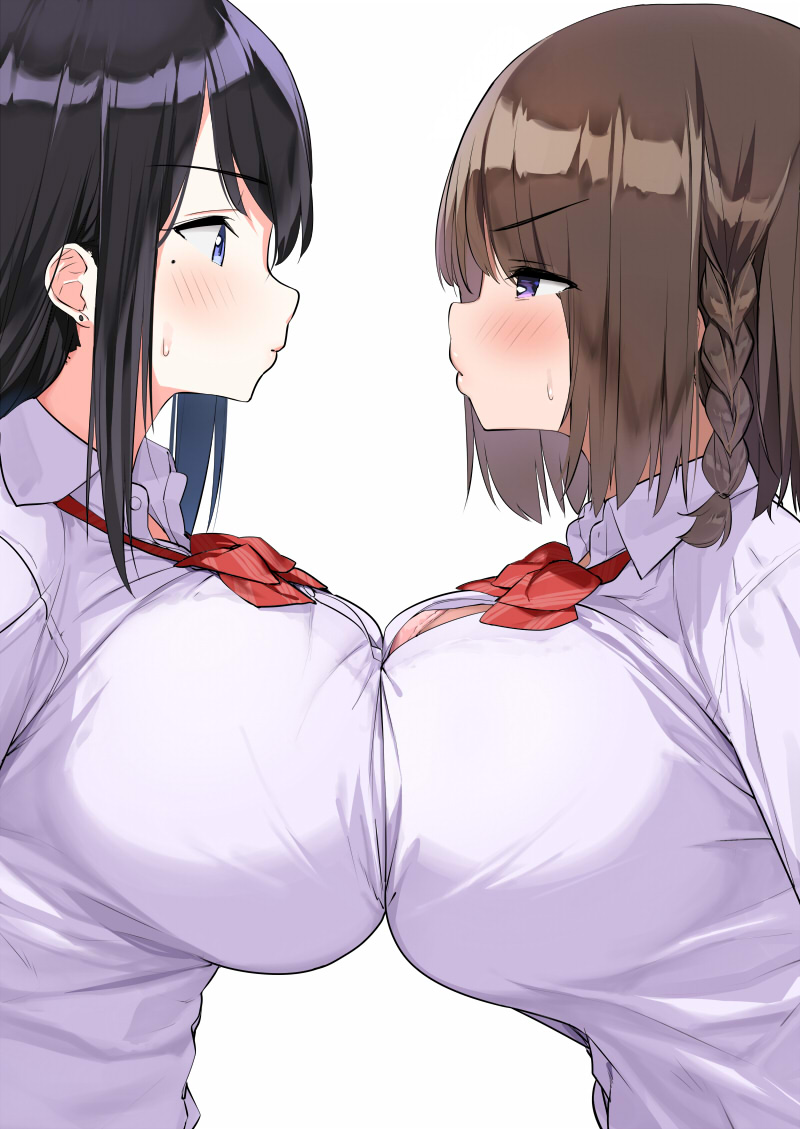 drpepperfan May 29, 2020 9:15PM
"The harmful effect of both having tits too big
The dilemma when both their breasts are too big for them to kiss."
bancsokdo May 29, 2020 9:25PM
Yikes now that's a problem
Givemeanaccount May 29, 2020 9:52PM
Aren't breasts squishy? Couldn't they at least press them against each other and get a little bit closer?
pogotun May 29, 2020 11:09PM
boing
Hauteclere May 29, 2020 11:54PM
Kissing on the lips may be harder, but you have other options now...
nio_neka May 30, 2020 1:42AM
can't...kiss...breasts....in the way...*.*

Huckle-Berry May 30, 2020 4:38AM
God their backs must hurt because i know mine would XD

SaturnX May 30, 2020 7:55AM
If my boobs were that big I'd honestly just use them as shelves or like a cupholder or something...

carlosraruto May 30, 2020 9:09AM
I still see nothing but wins here.

blopa May 30, 2020 12:07PM
Poor quality breast implants are way too stiff.

shadesan May 30, 2020 12:47PM
Making diamonds

Woffle May 30, 2020 10:54PM
I'd comment on the area where their chests meet and what the folds there resemble but I'll exercise prudence and just say those are some incredibly firm boobs. That or they stuff their bras with rocks or something because there is a lack of squish.
last edited at May 30, 2020 10:54PM

Woffle May 30, 2020 10:55PM
Oh and I like how her braid was done, looks very nice.

kickap00 May 31, 2020 3:42AM
Just boobs defying gravity nothing to see here
Either that or they have the best bra ever
last edited at May 31, 2020 3:46AM
pumpkinmonster May 31, 2020 10:22AM
haha