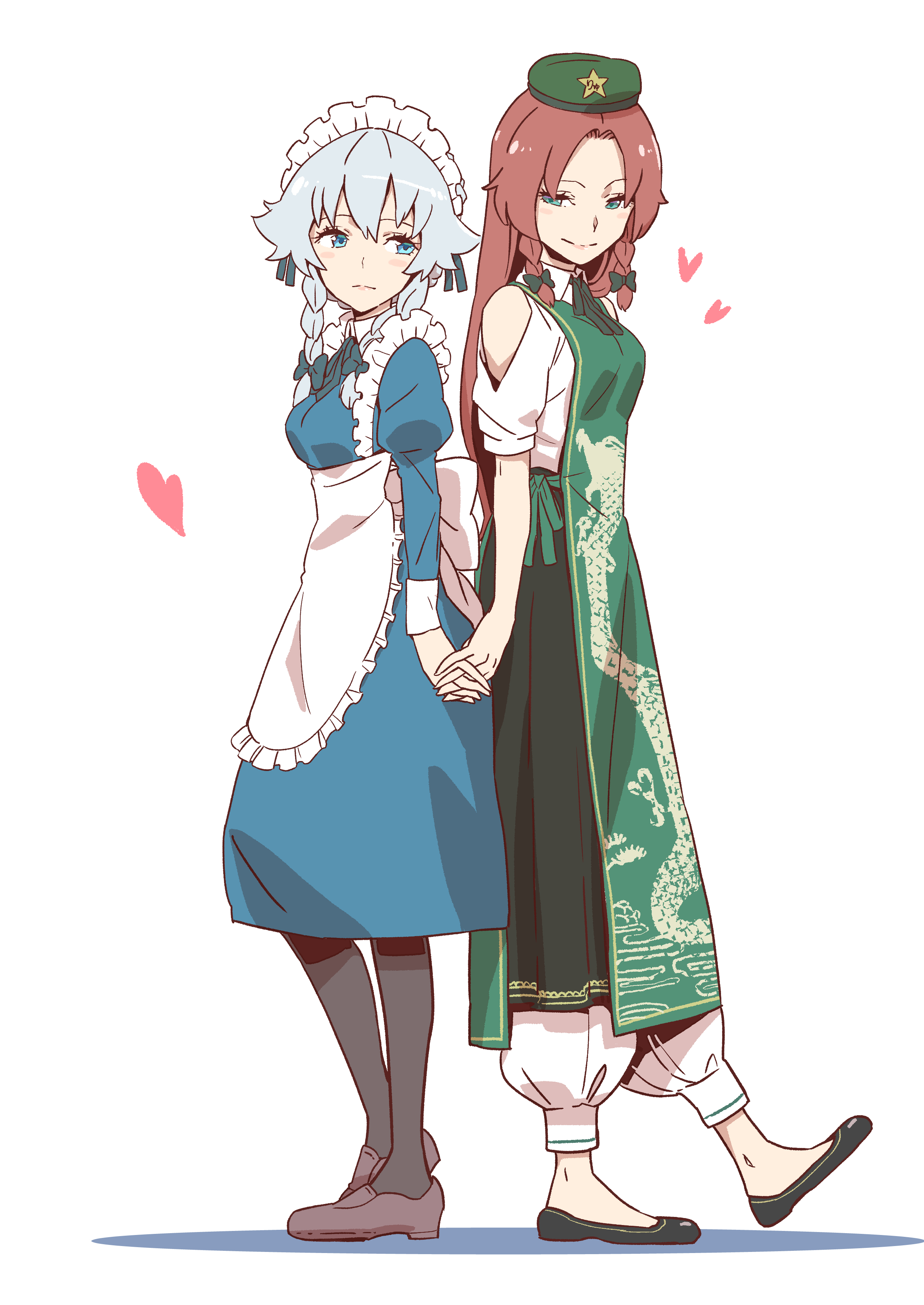 GrimEater May 22, 2020 9:35PM
Only if Remilia allows it
elevown May 22, 2020 9:44PM
Love the costumes! They also look subtly different- I like it.
nio_neka May 22, 2020 10:03PM
awwwwww

Manuel3999 May 23, 2020 1:55AM
@GrimEater Welp Kawayabug ships Remilia x Miko and Remilia x Satori so i guess there shouldn't be any issue with Sakuya x Meiling here xD
Woffle May 23, 2020 9:07PM
Honestly, I'm a big fan of Meiling's outfit here- this is immediately one of my favorite interpretations (Sakuya's is lovely too, of course).
last edited at May 25, 2020 9:21PM

Flanny May 24, 2020 12:13AM
I like RemixFlan, but RemiliaxSatori and FlanxKoi is good too...
Woffle May 25, 2020 9:20PM
Thank you, Shynaku, I'm in love with this design. Bless.

Skydragon0 May 30, 2020 1:31PM
Isn't anyone going to talk about the "gasp" handholding?